How to Hire the Best Waste Management Company for Your HOA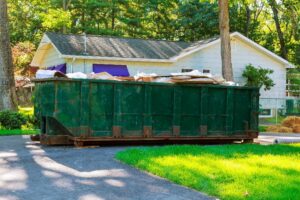 When you're on the HOA board, things you never thought about before, like hiring waste management companies for your entire neighborhood, can suddenly become your job. If you've never done this, it can be stressful. Here's what you need to know to get a great company that your neighborhood will love.
It's All About the Services
First and foremost, you need a company that can offer the services you and your neighbors need. Here are some of the services that many neighborhoods want and that you should consider before you choose which company to work with.
Trash & Recycling
Most neighborhoods want both trash and recycling as options. This allows people to feel better about the way their recyclables are handled, because they will know that they will be reused or treated properly, rather than ending up in the landfill with the rest of the trash.
You will want to make sure that the company offers separate receptacles for each client – one for trash and one for recycling. This makes the process easier for everyone.
Community Dumpsters
If there are community areas that will have trash, make sure your waste management experts will place a dumpster, then empty it regularly. They may have specific rules for these types of dumpsters as far as what people can and cannot place in them, so make sure the ones for your dumpster will work for your needs.
Large Item Pickups
Most homeowners occasionally need to have large trash items picked up. Your company may schedule a couple of large item pickups every year, or customers may be able to call and schedule 1-2 pickups every year. Either way, these should be included in the fees you pay and should not require the homeowners to pay extra.
Electronics and Other Hazardous Waste Pickup
Many waste management companies will host 1-2 days each year where people in your neighborhood can bring old technology, batteries, chemical waste, and prescription medications. The company will collect these, then dispose of them properly. They may require people to come to a central location in order to have their items collected.
Home Dumpster Rentals
Periodically, people in your neighborhood may need to rent dumpsters for home renovation and/or improvement projects. Your waste management company can provide these, or can provide your association with a discount so people can get these for a reasonable price when they need them. Some neighbors may deeply appreciate you adding this to your group waste management plan.
Get Several Quotes
When choosing between contractors for your HOA, whether it's for trash collection or anything else, make sure you get several quotes before you decide who to work with. That way, you can compare prices and services and make sure you make the best choice for your needs.
If you're looking for a new waste management contractor for your HOA, contact us at Advanced Management Inc. We can connect you with some of the best in your area to ensure your ultimate satisfaction. We also offer an array of community management services if you're interested!
Tweet