Property Management Manatee and Sarasota Counties
Advanced Management of Southwest Florida, Inc. is a Florida Corporation serving homeowner and condominium associations in the Manatee and Sarasota County area, with offices in Bradenton, Venice and Longboat Key. Currently the AMI organization serves over 100 Associations in Manatee, Sarasota, and Venice that include over 16,000 homeowners.
Association Management Experience
AMI managers have over 195 years experience managing all types of associations including the full range of properties from small to large, single family homes and villas to high-rise, urban, suburban, waterfront, and golf course communities. A current list of clients is available for your review.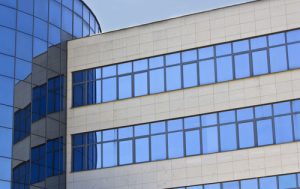 Personnel and Computer Systems
AMI has experienced, trained professionals handling the property management in Florida, accounting, and administrative functions for you. The integrated computer system is one of the most comprehensive and tested systems nationwide and includes unit maintenance reports and an assessment collection procedure in addition to the general ledger functions and unit/property data base.
After eighteen years of asset management for private and institutional clients, Douglas E. Wilson formed Advanced Management of Southwest Florida, Inc. in 1991 in response to community needs for an independent, truly professional Association Management firm that is thorough and responsive to client needs.
AMI has grown to be one of the largest professional Management firms in the area and has three self-sufficient offices–one located in Lakewood Ranch, one in Longboat Key and one located in Venice. AMI also has additional on-site offices. AMI is one of only two Management Companies in West Florida to have earned the highest national designation for professional management firms. Fewer than 125 firms nationwide hold the AAMC designation.
Each Association is unique and a custom management plan will be developed to serve the physical requirements of the property, the administrative requirements of the Board and the level ofservice requirements of the members.
A Licensed Community Association Manager and their own dedicated Assistant will be assigned to the Association to develop a detailed understanding of the property and Association requirements.
AMI will work through the assigned Manager to provide unique, centralized team support for administrative, professional and service requests, and communications for Directors and Association members.
AMI believes that Associations are best served when service contracts are independent and competitively bid. AMI has no captive or affiliated service companies and receives no fees or gratuities from Association contractors or suppliers. All discounts and savings accrue to the Association.
We take tremendous pride in our work, our clients and our team. We strongly believe in doing the right thing and ethical practices while delivering exceptional service.
Integrity

 

— Being ethically unyielding and honest and inspiring trust by saying what we mean, matching our behaviors to our words and taking responsibility for our actions.
Innovation

 

— We thrive on creativity and ingenuity. We seek the innovations and ideas that can change the industry. We anticipate industry changes and move quickly to embrace them. We are not afraid to take informed, responsible risk. The world is constantly changing: people want access to information wherever they are, whenever they need it. We're always looking for new systems, processes and technologies that offer new and better solutions for our employees and service to our clients.
Leadership

 

— We will be a world-class leader in every aspect of our business and in developing our team leadership skills at every level; in our management performance; in the way we manage, assist and support our clients; and in our financial results.
Respect

 

— We value ourselves, others, property and diversity. We show appreciation for the sacrifices that have been made for our benefit. We embrace the ability to understand where our rights end and someone else's begin.
Stewardship

 

— Fulfilling our obligation of building a better, stronger and more durable company for future generations, protecting the AMI brand, meeting our commitments to clients, acting with an owner mentality, developing our people and helping improve communities and the global environment.
Education

 

— We firmly believe that education is an integral part of providing quality management service to our clients. Not only education for our staff but our clients as well. The more our clients understand our business, the better prepared they are to work with us in managing their communities.
Client Fixation

 

— We respect our clients above all else and never forget that they come to us by choice. We share a personal responsibility to maintain our clients' loyalty and trust. We listen and respond to our clients and seek to exceed their expectations.
Community Support

 

— We share an infectious sense of mission to make an impact on society and empower consumers in ways never before possible. We are committed to serving our communities.
If you would like to read AMI's Business Code of Ethics, click here