Physical Maintenance Services for Property Management Companies in Venice, FL
Emphasizing quality, warranty and fair pricing, AMI brings professional services,  experienced staff and carefully screened contractors to meet the goal of creating an ongoing relationship in meeting your maintenance needs.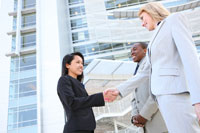 We want to be your source for advice on property management in Florida , documentation on past projects and peace of mind.
Call us to learn more or fill out our online Request For Proposal. 
Physical Maintenance Service Offerings:
Emergency 24 Hour "Hot-Line"
AFTER-HOUR ANSWERING AND EMERGENCY ASSISTANCE SERVICE – Our main phone lines are answered after-hours by a personal answering service. Whenever an emergency arises, the answering service can reach our personnel quickly any time of the day or night using personal pagers, cellular and home telephones.
Develop Maintenance Specifications
SPECIFICATION/BID PREPARATION AND COORDINATION – It is important that there be a written contract or agreement between the Association and the vendor anytime a product or service is provided to the Association. AMI will assist in obtaining the documentation for the Association's records. When the aggregate amount of the contract is more than 5% of the Association's total annual budget including the reserves, the Association must obtain competitive bids (subject to certain exceptions). To do so, a comprehensive bid package including specifications, should be prepared. AMI can develop such a bid package and has available specifications for many of the types of maintenance projects the Association may require.
Regular Property Inspections
Obtain and negotiate Bids, Proposals and Contracts
CONTRACT AWARDING – This includes comparing bids and making a recommendation to the Board of Directors. Also included is assistance with the review of the contract and help with the preparation of an appropriate contract to protect the Association. Review by legal counsel can be coordinated by AMI.
Monitor Contractors Performance
INSPECTION AND OUTSIDE CONTRACTOR PERFORMANCE – This includes the inspection of work by outside contractors for compliance with the contract specifications.
PERIODIC INSPECTION REPORT – This includes preparing periodic inspection reports to be used as a basis for correcting deficiencies and making improvements.
Purchasing and Inventory Controls
Preventive Maintenance Programs
PERSONNEL AND PAYROLL SERVICE – Advanced Management, Inc. will manage any on-site staff and provide payroll services through a staff leasing company. AMI has negotiated an outstanding arrangement with the staff leasing company to provide significant savings in most areas of insurance, including especially the workers' compensation rates. This allows for significant savings in insurance costs to the Association if they would choose to hire an employee directly, or attempt to make similar arrangements through a staff leasing firm. On-site employees have the opportunity to obtain many additional fringe benefits while the Association maintains the flexibility of individual decisions on which items will be reimbursed partially or fully by the Association.
AMI will locate, recruit, train and monitor the performance of all on-site employees. AMI will work with the Board of Directors to develop the job description and listing of regular duties of the employee. AMI will coordinate the hiring, firing, and performance review with the Board of Directors to seek their input and concurrence on such matters.
Establish Disbursement Approval Procedure with Treasurer and Board
Outlined below are brief summaries of key services that further explain the AMI level of professionalism and service.
AMI has established strict financial controls to assure financial security through a number of important checks and balances. Financial responsibilities are divided among different AMI employees. Separate personnel approve invoices, prepare checks, complete financial statements, and sign checks. All checks require two (2) signatures. Typically, arrangements are made that one (1) signature on operating account checks are made by the Management Company and one (1) by the Board representative. AMI recommends that both signatures on reserve accounts be those of Board representatives. Bank reconciliations are completed monthly and may be included in the financial package and original bank statements can be inspected by the Board during the normal business hours.
Outlined below are brief summaries of key services that further explain the AMI level of professionalism and service.
Organization of Association Records
AMI maintains Association files at their office in an organized and accessible manner. AMI is very responsive to requests for historical documents from Board members and Association members. AMI maintains financial history and vendor files that include the original proposal and contract, as well as individual invoices throughout the relationship with the individual contractor. This avoids the necessity of tracking through many months of financial statements to locate individual invoices. Similarly, individual unit owner files are maintained that contain the original evidence of ownership, all correspondence received from and mailed to the owner, including any delinquency letters, and service requests.
Banking and Financial Institutions
AMI has worked with most banks in the two county area, as well as a number of brokerage firms for the maintenance of operating accounts and reserve investments. Associations are not limited to use only predetermined financial institutions. AMI has always maintained separate accounts for its clients' reserve accounts apart from the clients' operating funds. AMI maintains close working relationships with major banks in the area, as well as provides alternative investment vehicles for investing reserve funds. AMI has a bank that will provide a lock-box system at no charge, pay interest on operating accounts, and waive all service charges no matter how small the balance.