Property Management & HOA Services for Southwest Florida Homeowners
At AMI, we provide professional HOA management services. We can handle all the details of Florida's legal requirements so the Board has more time to focus on executive overview and policy making. When you choose AMI for your HOA management needs, you will have access to a wide range of services at competitive pricing. We believe that our customers are the key to our success, and we strive to set ourselves apart from our competitors with unbeatable service. That's the AMI Advantage. Here are just a few of the many benefits of choosing AMI for your Florida HOA management needs:
Experienced and Qualified Staff
The experience, knowledge and professionalism of our personnel allows us to provide the best possible service for your community. We know exactly what needs done and how to do it. Our staff members, especially Managers, have years of experience and knowledge that is unsurpassed. At AMI, our Managers take pride in community association management, and they actively pursue designations beyond the C.A.M License. .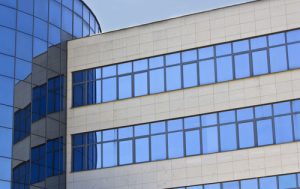 Top-Notch Service and Affordable Pricing
Because of our stature in the industry and reputation in the community, we are able to command the best prices and work with the top contractors. Most contractors are willing to offer their best prices and service to us because of our size and reputation and their desire to secure additional work with us. This negotiation advantage allows us to, in turn, provide only the best for our clients.. .
AMI uses the Jenark accounting system, which is the recognized leader for community association managers. This comprehensive system features built in audit functions and internal controls. We also have an arrangement for a web-based overlay system which provides unique interactive websites for individual clients.
In addition to providing clear communication, the system allows the Board to monitor things like violations, work orders, delinquencies and collections. Acting as an electronic reference manual, the system can be accessed by Board members to find answers to more than 200 common questions. With this system, association documents are also made available online.
For each account managed by AMI, there is an Assistant Manager as well as the designated Property Manager. Because Managers spend a considerable amount of time outside the office participating in on-site meetings and conducting inspections, having an in-office Assistant Manager is valuable. The Assistant Manager is someone who is familiar with the property, the Board and membership requirements, and he or she can address issues and concerns just as well as the Property Management. 
With the electronic reference manual, all support personnel can take phone calls from homeowners and provide answers to virtually any questions that may arise. This ensures that owners are never forced to leave messages and wait for responses for extended periods. At AMI, we also have support staff members who answer phone calls, handle mailings and take care of other routine duties that do not need to be completed by the Property Management in Florida.
Knowledge and Experience of Industry Leaders
The staff members at AMI are active participants in the professional trade group of the Community Association Institute. In addition to the educational experience gained from this, our management personnel have also developed relationships with industry professionals and have accepted leadership assignments.
AMI has earned the AAMC Designation – the highest designation available for professional management companies. This designation is awarded to a limited number of management companies in the US based on financial strength, insurance coverage, bonding capacity, client satisfaction, experience of management personnel and adherence to a strict code of ethics.
The President of AMI has served as a Representative to the Florida Legislative Alliance for more than 16 years. This organization is responsible for previewing and reviewing proposed legislation that affects homeowner and condominium associations in Florida.