3 Things Every HOA Board Member Needs to Know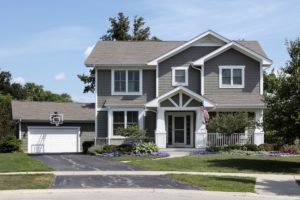 Whether you are a new board member or you're educating new board members, there are a few pieces of knowledge that will go far towards helping people understand their duties. Many people who get elected to HOA boards want to be helpful, but they aren't entirely sure what their role involves. Educating them about just a few things can help make the transition process go smoothly so the board can continue running efficiently.
An HOA Board Member's Role
Most HOAs in Florida are nonprofit corporations run by a small, representative board of directors. When a person gets elected to this board, it's their job to help run that corporation, which means taking care of the community they live in. This includes making all sorts of decisions about things like maintaining facilities, paving roads, how to spend money, and more. It also means enforcing existing regulations so that the community can maintain a particular standard for how things look and what it's like to live there.
What it Means to Have Fiduciary Duties
The word "fiduciary" has to do with trust. When a person is on their HOA board of directors, they have a responsibility to act in a trustworthy way that puts the good of the community over their own, personal good or gain. This includes:
Choosing, voting, and acting in good faith
Avoiding conflicts of interest
Getting all of the relevant and necessary information before acting
Submitting to the proper authorities
Not doing anything that is designed to hurt or harm the board or the community
On a practical level, this often means making decisions based on what is good for the entire community, rather than on what is good for an individual and/or his or her friends and neighbors. Members of an HOA board of directors must always consider the greatest good for the greatest number of people.
Why Meetings are Important
Meetings are key because they are where the decisions get made. Most HOAs do not allow individual board members to make decisions by themselves. Instead, issues need to be
debated, community members need a chance to speak, and then voting will take place. If board members cannot make a meeting, they will not have a voice in what happens.
In addition, most HOAs require a quorum in order for decisions to be binding. This is usually a certain number of board members who must be present or a certain percentage of all board members. If too many people can't make it, then the board can't make decisions at that meeting. Board members, then, need to make meeting attendance a priority, even when it's not easy or convenient for them.
If you need help onboarding your new members or running your meetings, contact us at AMI Florida. We would love to get to know you and help your HOA run smoother than ever. We offer a variety of services and our staff are experts in what they do. Let us make your life easier today!
Tweet