4 Traits of Successful HOA Boards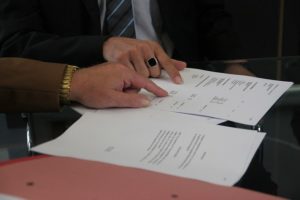 Whether you are new to your board or you've served on it for years, it's always a good idea to know what makes an HOA board successful. Review these traits, then discuss them with your other board members. Hopefully, you can come up with concrete ways to improve in each of these areas over the coming months. This will help make your community an even better place to live than it already is.
Consistent
HOA boards need to be consistent and fair to be successful at their jobs. For instance, if violations occur, they should be enforced the same no matter who committed them. If a board member inadvertently commits a violation, he or she should be subject to the same rules that everyone else is.
Boards also need to be consistent about when they meet, how they present their materials, and more. The budget reports should look the same every time they are issued, so people can feel like the board is professional and find the information they need. Meetings should always take place at the same time each month, etc. The less haphazard the board is, the more people will respect and trust it.
Adaptable
At the same time, the board needs to be adaptable. Standards and laws change, and your board needs to be ready for them. You should always keep yourselves up-to-date regarding any upcoming changes that may affect how you run your board or manage your HOA business.
You should also be willing to change if something isn't working. Certain policies may not end up having the effects you had planned. When this happens, it's time to regroup and see if you can achieve your goals in a different way. You may also find that the needs of your members change over time and you can adapt to better serve them.
Open
Do homeowners have different ideas about how things should be done? Give them a chance and hear them out. What they want may not be feasible, but maybe there's another way to help them get what they need. Being open to the people you represent can help them feel more comfortable living under the board's administrative rule.
You should also be open to new technologies or ways of communication that can help you do your job better. It may mean some shifts for you but it will be better for your HOA overall when you can connect to members young and old alike.
Know When to Ask for Help
When the going gets tough, does your board have resources that can help? Do you have financial, legal, and other types of help that can aid you in solving difficult or technical problems? You should have these resources at your fingertips!
At AMI Colorado, we can help you in almost every way. We have financial and legal pros who specialize in helping HOAs, as well as administrative staff members who have helped association boards throughout their careers. Call us whenever you need help with your HOA in Florida.
Tweet