Easy Ways to Make Your HOA More Environmentally Conscious
There are several ways for homeowner's associations to reduce their negative impact on the environment. Chances are, there are members in the community who are already interested in reducing their and the community's carbon footprint, and there are numerous ways to encourage others to make changes as well.
First, double check the community rules and guidelines to see if they need to be updated to allow for environmentally conscious living. Then, encourage homeowners to go green by following the tips below.
3 Tips for a More Environmentally Conscious HOA
Solar Lights
Solar lights are a great way to reduce electricity consumption. The association can install solar or semi solar-powered lights and illuminators for outdoor walkways, and homeowners can switch to solar for decorative outdoor lighting.
Gardens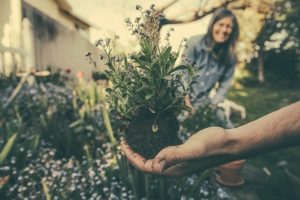 Gardens increase curb appeal in homeowner's associations, and they allow community members to enjoy fresh herbs and vegetables without going to the store. Whether you allow homeowners to set up individual gardens in their backyards or you establish a community produce garden, there are several easy-to-grow crops.
Compost
Composting could be a great way to reduce waste and improve backyard and community gardens. Compost consists of kitchen waste like fruit cores, banana peels and coffee grounds mixed with plant waste like lawn clippings.
Since compost can have a less-than-pleasant smell, encourage members of your community to start with a small kitchen trash can with ventilation holes. Keep the can in direct sunlight in an area where the odor won't bother anyone. As the compost breaks down, it becomes an excellent fertilizer for gardens and cuts down on trash.
These are just a few of the many ways to help your HOA become more environmentally conscious. If everyone in the community commits to making small changes, it can go a long way toward drastically reducing the overall carbon footprint of the community. Before starting on greener practices, it's a good idea to schedule a meeting with community members and your HOA manager. Doing so gets everyone on the same page and ensures the greatest chance of successful practices in the community.
Tweet