Electrical Tips for HOAs & Homeowners Alike
Both HOA common areas and individual homes in an association need some electrical care now and then. If you're on the board, you can make sure these things happen for the common areas and communicate the need for them to the people you serve.
Keep Track of Electrical Issues
One of the things you can do is keep track of electrical issues that occur. Homeowners can do this, too, to make sure they are addressing problems in a timely manner and to make sure nothing slips through the tracks.
In common areas, keep easily-visible lists of different types of issues. If people notice lights flickering, cords that are damaged, or outlets that don't work, they can note them. If you see an issue or type of issue recurring, it's probably time to get an electrician out to take care of things.
Know of a Good Electrician
Speaking of which, get to know a good electrician near you and keep their number nearby. That way, you don't have to frantically search for someone every time there's an electrical issue. Instead, you can easily contact the electrician or electrical company you've worked with before, let them know you need them, and get your repair process started right away.
Get Electricity Tested Regularly
You may want to get your electrical system tested regularly, too. These tests are usually pretty simple and fast, but they can tell you a lot about your electrical system. Most electricians will test your breaker box/es, evaluate each circuit, and take a look at any problem areas you've been dealing with.
Regular electrical testing can help you find problems before they cause major issues. Since electrical problems can sometimes result in fires, this can save you quite a bit of time, stress, and heartache. Fix them now before the catastrophe comes.
Stay On Top of Your Circuits and Breakers
If your circuit board is old or full, take note of that and make a plan to either replace it or to install a second one. That way, you'll be ready when you need to install a new circuit or shift things around so your home's electricity works differently.
If you have a breaker or breakers that flip regularly, it's time to make sure they are working well. Have an electrician take a look at those particular circuits to ensure optimal functioning.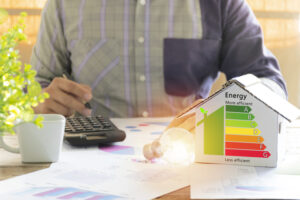 Save Money on Lighting
Consider changing out your light bulbs to save money on both indoor and outdoor lighting. LED bulbs can save you quite a bit, and they last for a long time, too. Each bulb will cost more upfront, so be prepared for that and plan for it. However, they more than pay for themselves in reduced energy costs and longevity.
Call for HOA Management Service in Siesta Key
Contact us at AMI if you are having trouble managing your association's electrical systems. We can connect you to people who can help or get you the support you need so your association can thrive again. Call today to find out what our community management professionals in Florida can do for you!
Tweet