Get More Members Involved in Your Homeowner's Association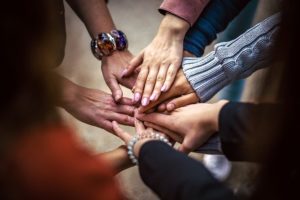 As a member of a HOA board, there are many things that you oversee. You may end up coordinating everything from barbeques for residents to clubhouse renovations to creating a 5-year plan and more. These tasks will be a lighter load if you can find some homeowners to volunteer their time to help with various projects.
Why Get More Homeowners Active in Your Association?
If the board has to do everything that the community needs by themselves, they will invariably feel overwhelmed at some point. There just aren't enough hours in the day for them to get it all done! Relieving stress on board members is one important reason to get more homeowners active in the community.
Volunteering in the community can also help bring homeowners together. Volunteers will meet each other as they work, forming relationships that will strengthen the community. The better the bonds within the community, the stronger the community is as a whole.
Homeowners may be able to learn new skills or use skills that they don't get to use very often when they choose to volunteer in the community.
Things Homeowners Can Do in Your Association
There are many tasks that homeowners can perform in an association. Outsourcing social events to homeowners may help make these more relevant to the population as a whole.
Homeowners could also volunteer to update the association's website or Facebook page, write articles for the group's newsletter, help with landscaping or trash pickup days, and more.
Many HOAs have committees that need homeowner involvement to successfully complete their tasks. On these, homeowners can help with HOA election oversight, learn about the HOA budget, help maintain roads and buildings, and more.
Recruiting Homeowner Help in Your Association
Getting homeowners on board with volunteering can be a challenge, especially in communities where most people work full time. Here are a few ideas to help you get started.
Let Homeowners Know What Needs to Be Done
Make sure that homeowners know that volunteer opportunities exist. Otherwise, they may assume that their help is not needed or necessary. Post opportunities online, on social media, and in your newsletter.
Offer a Budget for Projects
Some homeowners may fear helping out because they don't have any more money to give to the community than what they already pay in dues. Setting aside money for events they plan, for instance, may help get more people involved.
Recognize Homeowners Who Help Out
Offer some sort of formal recognition for homeowners who choose to volunteer. This may simply mean listing their names online or in your newsletter or it may mean announcing them at a group meeting or event. When people hear others recognized for their contributions, they may realize that volunteer opportunities are available and be motivated to help out.
If you're trying to raise homeowner participation in your HOA, reach out to us at AMI today. Our team can help you recruit the help you need so your board members don't get overwhelmed.
Tweet