How to Handle a Lawsuit as an HOA Board Member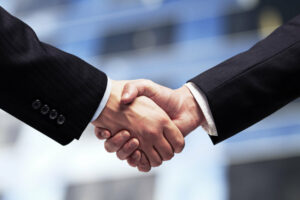 Lawsuits are just part of life when you're on a HOA board. Disgruntled homeowners can be quick to sue, whether they are justified in their suit or not. And there are always lawyers willing to take their money, even if they don't have a case.
If you're worried about getting sued or you've just been handed papers and you're not sure how to respond, here's what you need to know.
Stay Calm
It's easy to panic when you find out you're getting sued. However, you will be better served if you can stay calm. The truth is, many HOA lawsuits get thrown out early in the process, so you may not need to stress out about this at all. Even if the suit you're facing does go through, though, it might not mean anything bad for you.
The vast majority of HOA lawsuits do not name individual board members but rather the HOA organization as a whole. This means that you are protected even if the judge rules in favor of the plaintiff. And if you are named individually, know that you should not be found guilty unless the person suing you can prove you were biased against only them.
Keep Your Mouth Shut
Don't talk about the lawsuit except to your lawyer. Even as a board, you may not want to talk about it except in the presence of a lawyer. This goes for other forms of communication, too. Don't email, text, or otherwise communicate with anyone about the suit without talking to your lawyer first.
This is doubly true for the press. Just say, "No comment" or tell them that you cannot comment on pending litigation.
Contact Your Insurance Company
Talk to your insurance company right away. If the suit is against the board, they will usually be responsible for providing legal counsel, etc. Even if the suit names you personally, you might be able to get some help paying your attorney's fees. This depends on your policy, though.
Your insurance company has likely handled many, many lawsuits like the one you're facing. They should be able to help you stay calm and counsel you on exactly what will happen next and what you can expect as the suit moves forward.
Decide if You Want or Need Personal Representation
If you are named individually, you may want or need personal representation. You might want it if you feel like you want to choose your own counsel. You may need it if there's any chance that your interests will be in conflict with those of the HOA as a whole. In many cases, you will pay for your own individual lawyer, but it will pay off if you can get the case thrown out or decided in your favor.
If you need help with a lawsuit, contact us at Advanced Management Inc today. We'll work with you to make sure you get the best possible representation, and that your HOA does, too!
Tweet