Help Your Homeowners Through COVID-19
COVID-19 has thrown many aspects of our culture into chaos. Even though we are months into the pandemic now, changing regulations mean that people are on edge and don't always know what to expect. As part of your responsibilities on your HOA board, it's up to you to help your members understand how to live in your community during COVID-19.
Stay On Top of Changing Regulations
The most important thing you can do is to make sure you understand what any COVID-related requirements are and how they impact your community. When these change, you need to respond, every time. Even if you only tell people that a new regulation doesn't need to change the way they are living, they will feel better hearing from you and knowing that you know what is going on.
If you keep up with the news, that may be enough to let you know when things change. You may also want to enlist the help of a lawyer to let you know about changes in regulations.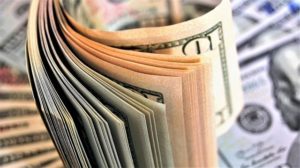 Revise Your Late Payment Policies
Some of your members may have lost their income, may be struggling a fluctuating income, or may be trying to manage complex unemployment systems. If people are struggling to pay their dues or even to stay in their homes, it might be time to revise some of your late payment policies or to make some COVID exceptions.
Everyone does still need to pay their dues, but adjusting fee schedules or allowing people to delay payments as needed may give people the boost they need in these difficult times.
Communicate Expectations Clearly
As rules change, your expectations for your community members may also change. Make sure people know what is expected of them when it comes to planning gatherings, using public places, etc. If the swimming pool or the fitness center has to close down, make sure people understand when that becomes effective and why you are doing it.
Notify people, as well, of any additional cleaning precautions you are taking in common areas. If the cleaning crew is now coming twice a week instead of just once or you want people to wipe down tables with disinfectant after they use them, make sure everyone understands what is going on and what their part in that will be.
Enforce Safe Rules
If you have to change rules or regulations to accommodate COVID safety, make sure you enforce those rules. If you say that there can't be more than 50 people in the pool area at one time, make sure you count them or have them sign up ahead of time so you can verify how many are there. If you disallow in-person meetings in the clubhouse, make sure the board itself doesn't meet there.
These are trying times but we can get through them together. If you need help making your community safe from COVID-19, contact us at AMI. We'll get you the support you need and help you stay safe this year.
Tweet