Hire the Best Landscaping Company for Your HOA Today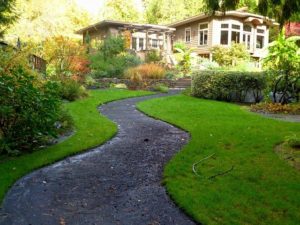 Is it time to hire a new landscaping company to take care of common areas under your HOA's care? When it comes to this important task, you not only want to make sure that you don't pay too much for the services you receive but also that you get competent people working on the project.
After all, landscaping mistakes can be expensive and most associations don't want to spend their emergency money fixing them. Avoid that when you hire a skilled company the first time. Here's what you need to know to make that happen.
Get Several Quotes
Find commercial landscaping companies that are willing to give you quotes for what you need. They should not give you a quote over the phone but, instead, should come out, examine the common areas, talk to you about what you're looking for, then give you the quote.
Make sure you ask for the specific things that you need to have done in your HOA. You might, for instance, talk specifically about shrub care or ask what they would do with drainage areas that have been problematic in the past. Be sure that the specific services you need are included with any quote.
You should also ask if the company offers any other services. For instance, do they install and/or maintain irrigation systems or offer snow removal in the winter? Combining these services with your landscaping could save you serious cash.
Interview the Competing Companies
You don't always want to hire the company with the lowest quote. In fact, you should ask questions of all the commercial landscaping companies you're considering hiring. Ask them:
Whether their employees are background-checked. You don't want anyone on association property who might end up being a liability.
Whether they are insured. In fact, ask for proof of insurance. This protects you in case one of their workers gets injured on HOA property.
Will they provide on-demand services outside of the contract and are their prices reasonable for those services. If you have unexpected needs come up, it would be helpful if they could deal with those, too.
Review Before You Sign
Don't just sign a contract, even if you've been in close negotiation with the landscaping company for a while. Take the time to go over it with legal counsel to make sure that it includes everything you talked about with the company.
You will also want to be on the lookout for any extra or hidden fees that were not included in the quote or any unusual stipulations. For instance, if the contract includes snow removal fees, make sure you know how much snow must fall before removal will take place. Once you're satisfied with the terms of the contract, then you can sign it.
Call AMI to Help Find a Great Landscaping Company For Your HOA in Bradenton!
If you need help finding a good landscaping company for HOA common areas, a management company could help you out. Contact us at AMI today and find out how you can get help with these and other contract negotiations.
Tweet