How to Handle Changing HOA Laws When You're on the Board
It's one thing when your HOA votes to change its own laws. When that happens, board members are almost guaranteed to understand the changes that are occurring and how they affect the HOA and the way the board works.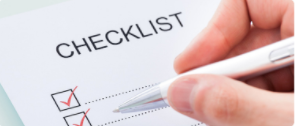 However, changing municipal, state, and federal laws can be more difficult. Not only do you need to be aware of the laws, but you also need to understand how to implement them and what they mean for your particular association. This can feel overwhelming, but it doesn't have to be. Here's how to stay on top of the laws and make sure you are integrating them into the way your association works.
Have a Good Lawyer
First and foremost, make sure you have a good HOA lawyer on retainer. This will not only help you if you need to take legal action or end up in a lawsuit, but it will also help you stay abreast of any new laws that get made.
Your lawyer should be able to tell you what laws are being proposed, which ones are pending when they are voted on, and when they go into effect. They can also help you plan ahead so you know how to respond to new laws when they become part of your HOA life.
Consult About Laws Regularly
Schedule regular meetings with your lawyer about new laws. If your state or local legislature only meets for part of the year, you may want to concentrate these meetings around those times. However, it's also a good idea to stay on top of laws that are being proposed, etc. That way, you can take action to stand against laws that might harm your HOA or stand up for the ones that you support.
Knowing what might be coming also gives you time to think and prepare. If you know you might have to respond to something soon, you can start planning that response now so it's not so surprising later on.
Plan a Response to New Laws
Once a new law is voted on, you usually have a set period of time before it goes into effect. During that time, you can plan out how you want to respond to the new law. Whether it will be helpful or harmful for your HOA in the end, the truth is that having a plan will help you limit any negative effects.
Communicate New Regulations to Homeowners
Make sure your homeowners know how the laws surrounding the HOA have changed. This is particularly true if they have gained or lost the right to do certain things, or if it means changing how much they pay in their Siesta Key association dues. Notify them well ahead of time so they, too, can make plans if this changes their lives in major ways.
If you're not sure how to stay on top of HOA laws, contact our Siesta Key HOA management team at AMI today. Reach out to get help before new laws take effect! Call now!
Tweet