How to Handle Hoarding in Community Associations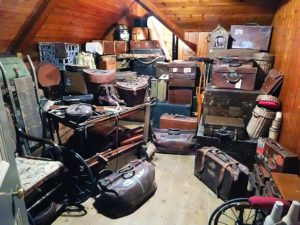 Across the nation, hoarding is becoming an increasingly common problem. It is especially in community associations in which people live in close proximity to one another. Depending on the severity of the situation, hoarding can cause unpleasant odors, pest control problem and even health hazards that extend from the hoarder's home into common areas and neighboring units. Hoarding is a disorder that is usually caused by some type of mental health problem, so while it is a problem that must be addressed in community associations, it must be handled in a sensitive and discreet manner. If hoarding is a problem in your community, here is what to do.
First Steps
Florida Statues allow representatives of associations to enter units in emergencies and to prevent damage to other units and common elements. While this may give an association the authority to enter a unit to determine if hoarding is happening, doing so (without the unit owner's permission) typically is not a good idea.
Instead, contact your association's attorney. Having him or her draft a letter to the alleged hoarder could encourage the unit owner to take care of the problem. Make sure the letter states the concern regarding potential damage to other units and common areas. Include a date by with they must confirm that hoarding is not taking place or eliminate the problem.
What to Do Next
If the letter does not produce the desired result, involve government agencies. The fire, health and building departments have the authority to step in and attempt to handle the situation. At the very least, representatives from these agencies can inspect the unit and write a report which may help the association if they choose the file a lawsuit against the hoarder.
Dealing with hoarding in condominiums and other community associations is a challenge that many boards are forced to face. In addition to decreasing property values, the consequences of hoarding can spill over into neighboring units and common areas. As a result, it is a problem that needs to be dealt with promptly.
Tweet