How to Help Your Older Residents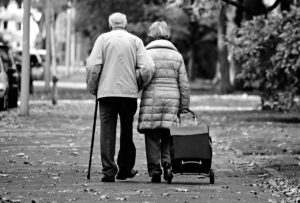 As an HOA board member, resident age may not be something you've thought much about. However, your community has certain responsibilities to older residents that may not apply to younger ones or that are more important for the elders in your community. Here are a few things you can do to make sure you're helping the older members of your community live well.
Check-in Regularly on Laws and Legislation
Laws regarding your responsibility to your older residents change all the time. Review federal, state, and local regulations at least twice a year to make sure you are in complete compliance. If you need to make modifications, this allows you to allocate your financial resources in such a way that you can successfully meet the necessary standards.
Make Guidelines Elder-Friendly
Keep in mind that it may difficult for some older people to meet your HOA's guidelines. They may choose to hire people to take care of many things but you can always choose to modify the requirements for older people in order to improve their quality of life.
Being proactive about this can help keep your residents happy living in your community and can allow them to live there longer. It might also help you attract new residents when there are homes or units for sale.
Keep Lines of Communication Open
Reach out to your older residents a couple times each year to find out if there are tasks they need help with or anything you can do to make their lives in your community easier. Keep in mind that many older residents are not as comfortable with technology and electronic communication methods as younger residents are. You may need to call them or send a conventional letter in order to successfully reach them.
Review Community Safety Standards with Older Residents in Mind
If your community is aging and residents are trying to remain in their homes, there are safety modifications that you can and will need to make to help them do that. This includes keeping walkways, doors, ramps, stairs, and other public thoroughfares in good order. If a significant part of your community is older, it might mean widening doorways and walkways to accommodate wheelchairs.
Get Emergency Contacts for All Residents
It's a good idea for the board to have an emergency contact for all residents, but it can be even more important for older residents. Make sure this gets updated each year so you always have accurate information in case something happens.
Evaluate Average Community Age Each Year
Make sure you know the average age in your community and how that changes each year. This can help you evaluate how to spend money and what accessibility improvements you'll want to invest in. It also helps ensure that you are always serving the largest number of residents.
Contact us at AMI today if you want help evaluating your performance when it comes to helping older residents. We'll work with you to help you get the most out of every dollar you spend!
Tweet