How to Reduce Risk When Hiring HOA Contractors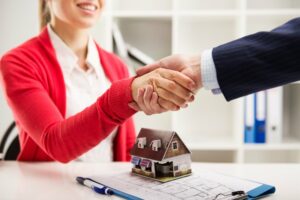 Whenever you hire a contractor, there's a risk involved. They may not do their job correctly or to your satisfaction. Or, in a few of the worst-case scenarios, they may take your money and run.
This is bad enough when it happens to an individual homeowner. However, it's even worse when you are in charge of an HOA and it happens to the whole association. If you're on the board, part of your job is to mitigate this risk. Here's how you can do that.
Hire Licensed Contractors
Make sure every contractor you hire is licensed. You can ask to see these licenses and verify them with your state and local boards. You can also ask to see that they are insured properly for your state and the job you are having them do. This ensures that your association will not be held liable if a contractor is injured on your job.
Get a Complete Contract
Get a contract that covers every important aspect of the job. This includes everything from materials to be used to deadlines to payment deadlines and more. If it's important to you or to your association, you can ask to have it included in the contract. If the contractor pressures you to sign before you are comfortable or your board has voted, find someone else to work with.
Don't Hire Anyone With a Conflict of Interest
If you or anyone else on the board is related to the contractor you want to hire or has a financial investment in the firm, disclose this and, most likely, don't hire them. If there's anything going on that looks like you or another board member is receiving kickbacks for hiring certain firms, stop the process and work with someone else.
Set Up a Payment Schedule You Can Keep
Make sure you and your board are happy with the payment schedule the contractor wants. You should be able to come up with the money in plenty of time to pay. You should also make sure you're not being asked to pay most or all of the cost up front. While the contractor may need a down payment, the majority of your money should not be handed over until the project is at least started, and preferably until it is completed or nearly so.
Keep All Your Records
Whenever you're working with a contractor, maintain meticulous records. This may even include keeping emails between you and the firm and getting copies of checks that you send them.
Keep paperwork related to insurance, permits, invoices, and more. In the case that there's a lawsuit related to the project, all of this paperwork could be relevant to the case.
If you're hiring contractors and you want to mitigate risk, contact us at Advanced Management Inc right away. Our community management experts will work with you to help you find great contractors and lower your risk across the board, no matter what kind of contractor you need. Call us today!
Tweet