How to Write an HOA Newsletter People Will Actually Read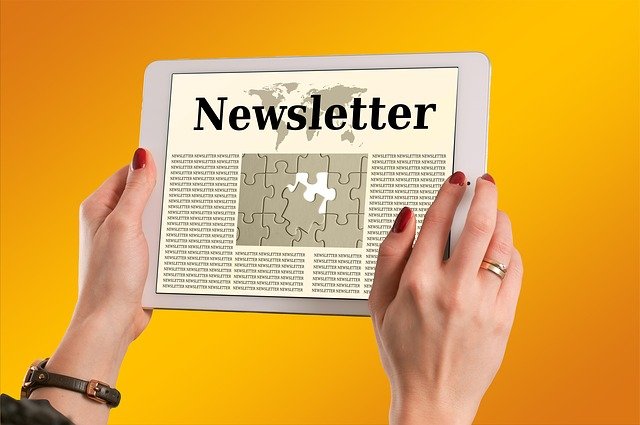 Most homeowner's associations have newsletters of some sort. The hope is that these will draw people together and help them get to know each other, as well as feel like part of the community. However, the truth is that people rarely read and interact with these bulletins. If you want more people to read your newsletter, here's what you need to do.
Don't Overthink It
Sometimes, people put off making a newsletter because they think too hard about it. Your newsletter can be simple and straightforward. It doesn't have to come out every month, either. Once a quarter is usually often enough!
Write Meaningful Articles
A few fluff pieces are great, but overall you want the quality of your newsletter to be high. This means writing about serious topics, too. If there's an election coming up, let people with different views share their stories. If something difficult or tragic has happened, write a piece about what it means to you and your community.
Give Practical Advice
Think about the kind of household tasks that people in your area are taking on during the season when your next newsletter will be published. Write articles giving them information about how to do those tasks or how to get skilled people to help them. You can also write general how-to articles about issues every homeowner encounters.
Offer Community Secrets and Insights
Is there a holiday coming up? How do people in your area usually celebrate it? Write articles telling people about the best hole-in-the-wall restaurants, the best hidden parks and hiking trails, and more. Help people have a great time in your community.
Ask People to Contribute Photos
If your newsletter is coming out after an event or a holiday, ask people to share their photos with the community. Pictures of volleyball games, kids in Halloween costumes, or even families sitting down for Thanksgiving dinner can help your community feel closer.
Add Fun Elements
Make your newsletter fun and interactive. Add some video content so that people don't have to read the whole thing. Illustrate your newsletter with a clever infographic. Put in a fun poll or ask people how they want the next community event to go. You can put a lot of these online so that people can access them there and don't have to turn in a physical piece of paper in order to participate.
Offer Different Delivery Formats
Some people prefer snail mail. Others like email best. Make sure that people can get your newsletter in the format that works best for them. That way, they won't discard it just because reading it isn't convenient for them. They'll be more likely to look it over when they receive it in a way that is compatible with their lifestyle.
Get Some Help!
Do you need help making your newsletter into something that people actually want to read? Reach out to us at AMI today. Our professionals can help you create a newsletter that your community will love!
Tweet