Hurricane Season is Almost Here! Are You Ready?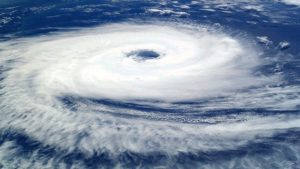 While hurricane season doesn't officially start until June 1st, Tropical Storm Arthur got ahead of the game. It formed off the coast of Florida on May 16th. Though it didn't cause significant damage on land, it's a good reminder that everyone needs to be ready for these storms before they come through. This includes HOA boards.
Not sure if you're ready or not? At the minimum, you should have the following pieces in place.
Use Established Lines of Communication
You should be able to communicate with your residents almost immediately. These storms can change fast and you may need to let them know that it's time to evacuate, that they are in danger, and more. Establish these lines of communication as far before the storm as possible so you aren't testing them for the first time when the storm hits.
Use your lines of communication before the storm to make sure everyone knows their responsibilities and is ready for whatever mayhem it might bring.
Know Your Insurance Policy
Make sure you have a solid knowledge of your insurance policy. This includes knowing things like coverage types and amounts, deductibles, claim procedures, and claim deadlines. Take a copy of the policy with you if you have to evacuate or make sure you have access to one online (keep in mind that your power or Internet may go down for a while!).
Document your community both before and after the storm so you can demonstrate the damage the storm caused. That way, if you do need to use your insurance, you can prove that the storm caused any questionable damage.
Have a Plan for Common Areas
You know that the board is responsible for securing the common areas, but do you know who is going to do this? Make sure you have a specific and detailed plan in place, outlining how the common areas are to be secured and who will do it. If you have an outside vendor who comes in, make sure you know their timeline and when they will have someone at your place.
Try to complete common area projects before hurricane season comes. That way, you won't be dealing with any extra equipment or people in those spaces when a storm comes.
Keep Your Vendor Lists Nearby
Have vendors set up before the storm to take care of things like landscaping, mold remediation, debris removal, and water damage remediation. Make sure you have contact information for these vendors available and easily accessible in case of evacuation. Get in touch with your vendors before the storm comes to nail down any details.
Check your contracts for hurricane contingency clauses. These articulate the vendor's responsibility to you whenever there is a hurricane. If you don't have these clauses, try to negotiate for them the next time you renew that contract.
Hurricane season doesn't have to be worrisome, even if you're on an HOA board. If you need help protecting your community, call us at AMI today!
Tweet