The Key Responsibilities of an HOA Board
An HOA board has many responsibilities but some are more important than others. At AMI, we work with many HOAs and, over the years, we've come to see what works and what doesn't. Here are the most important responsibilities each HOA board has, according to our experts.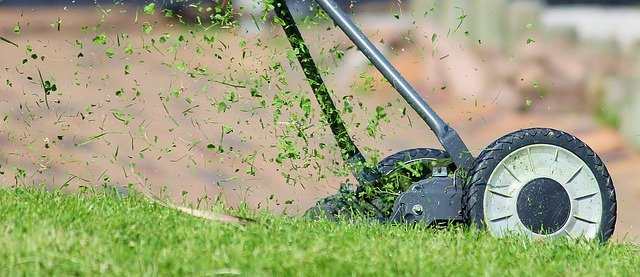 Maintain the Buildings and Grounds
An HOA board needs to make sure that all of the buildings and grounds it is responsible for are safe, comely, and maintained from year to year. Since these areas are often the first things that visitors will see when they visit the neighborhood, it's important to make a good first impression.
Keeping buildings and grounds looking great can also motivate individual owners to make their own properties look better. When the HOA is clearly doing its job, it makes everyone else more likely to want to do theirs.
Finally, proper maintenance gives the board authority. If the board is not keeping up its end of the bargain but is expecting homeowners to do so, they may experience a lot of pushback. If the board is doing its job well, though, then it has more than a leg to stand on when it comes to enforcing rules.
Enforce Rules
Speaking of which, making sure that people follow the rules is another key responsibility of the HOA board. If it lets rules slide, pretty soon the neighborhood won't be the type of place that the people living there wanted it to be.
The board needs to make sure that everyone is required to follow the rules. If different people are held to different standards or are hounded over different infractions, that will create dissent and people will be less likely to want to do anything to make the neighborhood better. When everyone knows that the rules apply the same way to each homeowner, though, they will be more likely to follow them and submit to them.
Focus on Finances
It is the board's job to keep the neighborhood's finances in order. From making sure that the area is getting a good deal on services like trash to overseeing special collections and more, financial responsibility lies solely with the board.
This also includes the responsibility to invest wisely and look to the future. Each year, the board should work with a financial professional to make sure that they are setting the neighborhood up for success in the years that are coming.
Financial responsibility includes day-to-day tasks as well as long-term oversight. In the end, the board needs to handle every aspect of money management well or find professionals to do that for them. Since the neighborhood won't thrive without money, this task helps keep everything running smoothly.
Need Help?
If you are on the board of an HOA in Sarasota that is struggling with any of these key tasks, give us a call at AMI today. We have professionals on staff who can help with any number of tasks so we can free you to do the things you love!
Tweet