Make Sure Your HOA is Ready for the Fall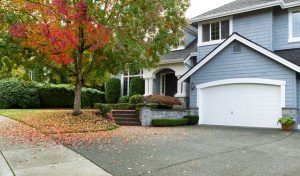 Fall is a time of transition. Not only are kids going back to school, but it's time to get homes and communities ready for the winter. If you are on the board of an HOA, it's time to make sure that your community and your residents are making this transition as smoothly as possible. Here are some things to think about or be sure to deal with.
End of Year Meetings
Sure, the end of the year is still months away, but those meetings will come up fast. Start finalizing the year's finances and other aspects of your HOA that run on a yearly schedule now, and you won't have to do it all during the busy holiday season. Make sure you get all of the necessary meetings on the books, too, so you won't have to try to get everyone together last minute.
Autumn is also a great time to start looking forward. Schedule your annual meeting and let all of the relevant people know when it is. If you're really on top of things, you can start getting the meeting's agenda ready, too.
Pool and Park Closures
If you have a community pool and parks that the HOA maintains, their schedule probably changes in the autumn. Make sure that your residents are aware of this, so they can plan accordingly.
Fall is also a great time to get some maintenance done. Make sure your pool is winterized, so it will be protected and ready for action again next summer. You can have the whole pool and park system inspected, so you can make sure to get needed repairs done, replace anything that is broken down, and update when necessary.
If you keep your pool and parks open but change the hours of operation in the fall and winter, make sure your residents know this well ahead of time. You can use those extra hours when the pool and parks are closed for the winterization and maintenance mentioned above.
Homeowner Education
If you live in a place where winter can be severe, you'll want to make sure your residents know what to do to keep their home up during the winter. Never assume that people know these things, especially new residents and those who have moved from warmer areas. You can even send out a winterization checklist as a suggestion to your homeowners.
If everyone needs to winterize individually, it can help to give your residents a number they can call to get some help. This can give them access to people who can help them do things like blow out their sprinkler systems, make sure their furnace is ready for winter, and more. While this isn't the HOA's responsibility, doing these things will help residents feel like the HOA is on their side.
If you use autumn well, it can set your whole community up for a great next year. Utilize this time of transition to build relationships and trust within your community, so you can thrive all year long. Contact AMI if you have more questions about preparing your HOA for fall or any other HOA management services!
Tweet