Plumbing Tips For Homeowners & HOAs Alike
When you're on the HOA board, you have to be concerned about the plumbing in common buildings and it's a good idea to communicate with your homeowners about potential plumbing issues, too. Here's what you need to think about (and tell your members to think about for their own homes!). Contact us at AMI if you need property management services in Florida.
Check the Sewer Regularly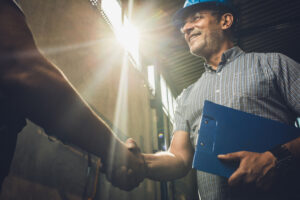 Sewers can develop problems fast and sewer issues are never, ever fun. If you check your sewer lines regularly, you'll find these issues before they become catastrophic and you can deal with them in a planned, contained way, rather than having to deal with them in an urgent emergency.
Local plumbing companies can send a camera on a flexible cable down your plumbing lines. The camera allows them to see any problems or potential problems. Even if you just decide to wait and watch something and see what happens, at least you'll know it's there and future repairs won't come as a surprise.
Keep the Drains Clean
Make rules around what can and cannot go down the drains in common areas and encourage your members to do the same thing in their homes. Some substances, like grease and coffee grounds, make clogging much more likely. Without these, you will experience fewer drain problems.
You may also want to clean out the drains with equal parts baking soda and vinegar every few months. Let this sit in the drains for 15-30 minutes, then wash it down. It can help keep your drains clear for a long time.
Fix Plumbing Problems Efficiently
If you do experience plumbing problems, don't put repairs off! After all, many of these issues will only get worse over time and some can cause serious damage, even if you don't see it right away. Take care of your space and encourage your homeowners to do the same by addressing plumbing problems when they occur, not putting them off for later or thinking they are unimportant.
Know Your Local Plumber
Know which local plumber you want to use for particular issues. That way, you won't have to search for someone whenever you need help. This makes repairs more efficient not only on your end but on theirs as well. When they know your plumbing system well and have worked with you before, they won't have to do as much digging to get to the source of some problems.
Knowing a plumber also means that you are doing business locally, which is good for your community. If possible, both the HOA and homeowners should use a plumber who has a business nearby.
Get Plumbing Inspections Yearly
Plumbing inspections may seem like a waste of money, but that's only until they find a major issue and head it off at the pass. Inspections can notify you of the need for repairs before the issue causes catastrophic damage.
Get HOA Management Help
If you need community management services in Siesta Keys or help with your community plumbing in Florida, contact us at AMI today. We can get you in touch with local plumbers in Florida we trust!
Tweet