Save Water in Your HOA This Summer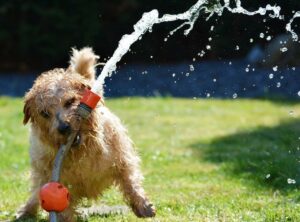 With droughts and other water problems popping up all over the USA, it's time to start taking water conservation more seriously. Even if you're already careful, it's time to take some more steps to make sure you're using water responsibly and leaving some for the generations that come after you.
If you're in charge of your HOA, here are some changes you can propose. Implementing these could help you save money and do good things for the planet, too!
Set Up a Reporting System for Problems
Make sure that your association members know how to tell you if they see a water problem. This might be a dripping faucet in a common area, a sprinkler aimed at the parking lot, or another issue. Setting up a system means that you are more likely to hear about problems before they become major issues. That way, you can fix them fast so you don't waste water.
Check All Sprinklers
Speaking of sprinklers, send someone around to check them at least once a year. Make sure they are running on the right schedule, that they are aimed at the correct locations, that they are functioning normally, and that there aren't any signs of leaks or other damage. If you find any problems, work with a contractor to get them fixed fast!
Consider Landscaping Changes
Consider landscaping that doesn't require as much watering. This will vary based on your location, but it can do a lot to lower your water bills. If your area can't easily support green grass and lush trees, consider other options. A local plant expert should be able to tell you what you can plant that will thrive in your local climate.
Notify Residents of Water Restrictions
If your association is facing water restrictions, do everything you can to let your residents know. They may need to change their watering schedules or monitor their water usage more closely. Sending out emails or including a blurb in your newsletter could help your neighborhood save water.
Add Mulch
Mulch around plants, particularly those that need a lot of water. Mulch helps hold moisture in the ground so plants can absorb it and use it. That way, they may not need as much water and may not need to be watered as frequently. Many cities or counties offer free mulch if you can pick it up, from dead trees that they have already ground up.
Get Your Water Use Analyzed
Consider bringing out a professional to analyze the way your HOA uses water. These people will look at aspects of your water use that you probably haven't considered, then produce a list of suggestions that could help you use less water. They may also be able to help you implement these or connect you to people who can work with you on that project.
If you need help reducing your water use in an HOA, contact us at AMI today. Our community management professionals will get you the help you need fast!
Tweet