What Does a Sarasota Property Management Company Do?
A Sarasota property management company is responsible for the day-to-day operations of a condominium community. The company takes on a number of responsibilities and takes a considerable amount of burden off of the Board.
If you're thinking about seeking professional Sarasota condominium management, you likely have questions regarding exactly what your investment will pay for. Though a condominium manager can take on many roles and you can choose to invest in only the services you need most, these are a few of the things condominium managers commonly handle.
What a Condominium Manager Does
Condominium mangers implement and enforce the policies of the condominium board. They are also responsible for the hiring of contractors and other service providers for maintenance and repairs. A condominium manager also serves as a point of content for members of the community who need to report violations of community rules and other issues.
Sarasota condominium management companies are also responsible for performing property inspections, and they may be enlisted to help with overseeing the condo board's financial affairs.
Why You Should Hire AMI For Sarasota Condominium Management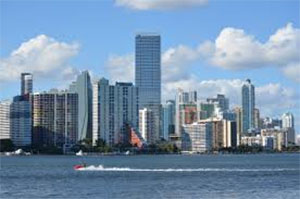 Professional property management in Sarasota can oversee the operations of associations of all sizes. Many Boards choose self-management as a means of saving money, but in most instances, investing in professional management pays off.
A condominium manager takes on the often difficult task of enforcing rules and collecting dues. Having a third party who can take care of these issues prevents tensions between neighbors and fellow community members. Professional condominium managers are also well aware of the laws and regulations that affect condominiums, and they know how to get results within the limits of the law.
Hiring a Sarasota property management company also means that you have years of experience and knowledge on your side. Professional managers have seen it all, and they know how to handle even the most complex situations.
If you're considering investing in condominium management in Sarasota for the first time or you're planning on switching from your existing management company, AMI can help. We serve Sarasota and all of southwest Florida, and we are proud to provide the best possible services for our clients. We specialize in unique solutions that are custom-tailored to meet the needs of every association. Call our SW Florida condo mangagement experts today!
Tweet