What Does an HOA Auditor Do?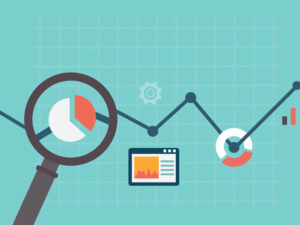 Is your homeowners association due for an audit? Maybe you have to have one every year, the members called for an audit this year, or you need to have one done because you're making changes to the way your association is run.
No matter your reason for getting an audit, it's important to understand how these work and what, exactly, your auditor is offering you.
Who Performs an HOA Audit?
An HOA audit is performed by a firm of Certified Public Accountants (CPAs). Note that this will usually need to be a different firm than the one that does your regular HOA accounting, if you have one on retainer. That way, you can get an honest evaluation of your HOA's finances.
Look for a firm that specializes in audits. Depending on where you live, you may even be able to find one that specializes in working with HOAs. This specialization can help assure you that they know what they are doing and can complete your audit efficiently.
What Happens During an HOA Audit?
During an HOA audit, your CPA firm performs a number of tasks. These are completed with the goal of giving you verification that your HOA's finances are in good order, or pointing out problems that need to be rectified ASAP.
Most HOA audits start by confirming account balances with the association's bank and making sure statements have been rectified properly. Next, auditors will look at bank statements for the current year and compare them with those of years past, to make sure there aren't any glaring problems. If they have questions, auditors will make sure they get the answers and assurances they need.
HOA auditors also make sure that the association has all of the types of insurance that it needs to have, and that they have ample coverage based on the size of their association, the association's responsibilities, and more.
Next, auditors will examine cash disbursements and payments made to contractors. They will examine incoming receipts and invoices, then compare these to cash that flowed out of the relevant bank accounts.
Finally, auditors will examine the HOA's reserve fund. This is money that is set aside against future needs, whether that involves planned upgrades, maintenance, or money for unforeseen emergencies. Note that the auditors will not perform a reserve study, as this is separate from an audit. They will, however, make sure that the reserve fund is being handled properly and that studies have been completed regularly.
When the auditors are finished, they will issue their statement. This provides a reasonable assurance that the financial statements are accurate and the HOA has the money they say they have and that they're using it in the ways they claim to be using it. Auditors cannot make absolutely sure that finances are accurate, but they can be as sure as any outsider.
If you need to have an audit performed for your HOA, contact us at AMI today. Our proffesional rental management services in Sarasota, Bradenton, Venice, and Longboat Key will connect you with auditors fast.
Tweet