HOA Management Bradenton, FL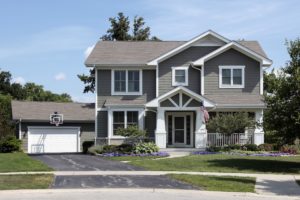 When you need HOA management in Bradenton, call us at AMI. We'll put together a package of services that allow your HOA to run better than it has ever run. Are you looking for condo management in Bradenton instead? We can help you take care of those needs, too. When you work with AMI, you'll have the best community you've ever had.
Many HOA board members end up frustrated wtih that position. They may be asked to complete tasks in fields where they are not experts or to take on administrative jobs that eat up more time than they have to give. At AMI, we'll put our experts on todo items like that so that you can focus on the parts of being on the board that you love. Stop feeling frustrated with having volunteered when you hire us for homeowners' association management in Bradenton.
Financial
Our financial experts will track your income and expenses and make sure your reports are available whenever you need them. At AMi, we believe that part of the job of a Bradenton HOA manager is help you take care of your money. We'll track down negligent accounts, send letters pertaining to fines and dues, and more. We can even help you with your taxes and consult with you about the financial future of your HOA. We'll help you tackle this side of community association management in Bradenton.
Communication
Keeping in touch with the members of your community can be hard, especially in modern times where some people prefer to receive communications by text message or email. We'll work with you to discover and track the best way to communicate with each household. Then, we'll make sure that they get all of the messages they need to receive. Finally, we can help you set up a dedicated website so anyone can check out what is going on with the community or their accounts.
Administration
There are so many administrative tasks that come with running a community. As your homeowners' association management in Bradenton, we'll tackle these so you don't have to. We'll keep track of who lives where, who rents and who owns, and make sure accounts are accurate. When it comes to HOA and condo management in Bradenton, we believe that it's our job to make your job easier. That's why we'll do anything administrative that needs to be done, so you don't have to worry about it anymore. We'll take the load off your shoulders so you can spend your time investing in your community in different ways.
Community association management in Bradenton doesn't have to be stressful or give you headaches. Call us at AMI today to talk about how we can help you run your community in a way that makes the process easier for everyone. We would love to help you live better in Bradenton!