Condominium Management Bradenton, FL.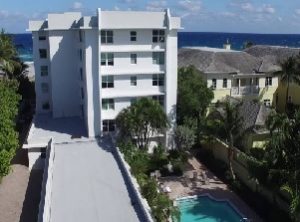 When you need someone to provide HOA management in Bradenton, give us a call at Advanced Management, Inc. (AMI). We take pride in helping communities be the very best they can be. We'll take on the tasks that eat up so much of your time and energy so that you can enjoy owning your rental property or running your community again.
There are many reasons to choose AMI. Top amongst them is the fact that our people love their jobs. They know that the work they do not only allows bills to get paid and calls to get answered, but also allows communities to grow closer. They know that, when they take on the administrative or financial pars of running a community, they are freeing you up to plan events or get to know the people in your community. Over time, this makes for stronger groups and closer friendships.
Community Association Management Bradenton
When it comes to community association management in Bradenton, we do it all. Do you need help with condominium management? We know that managing condos takes a special set of skills, and we have people on staff with exactly that skill set. In fact, condominium management is one of our specialties. We can handle the financials for your community, help owners and renters who contact us by phone, collect dues for your community, and more. We even offer consulting services, to help you make sure that your community is running as well as it possibly could.
Do you need help with HOA management in Bradenton? Whether it's for a group of homes or a condo complex in Bradenton, FL, we'll help you get what you need. We offer the following services:
Financial Management. We'll help you handle your money so you don't have to worry about it anymore. We'll get statements out on time and make sure the reports are accurate.
Administrative Services. We can help you do everything from enforcing your rules to communicating with your members, so you don't have to spend your time on these tedious tasks.
Physical Maintenance. We'll schedule regular maintenance and handle any emergency calls from your members. We can handle your regular property inspections, too.
Property Management Bradenton
In addition to handling HOAs and condominium management in Bradenton, we can also manage your rental property. If you are tired of handling everything yourself, we'll help make sure that the property is always in good working order, that you have good tenants, and that all emergencies come to us, not to you! We can help take the headache out of owning a rental property!
No matter what you need in the realm of community and property management in Bradenton, FL, we are here for you at AMI. Give us a call and we'll help you figure out which services you need so that you can free up your time to enjoy your life again. We'll put our experts on the job so you don't have to worry about you community anymore.