Community Management in Sarasota, FL
There are so many rental properties and HOA communities in Sarasota. At AMI, we know that taking care of everything having to do with these properties can be stressful sometimes. If you want to offload some of the tasks that are overtaxing your brain, we are here for you. Here are just a few of the things we can do for you when it comes to managing your property or your HOA.
Sarasota Property Management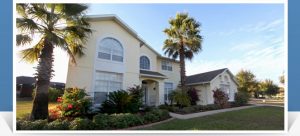 Keeping your properties up-to-date or keeping up your HOA property responsibilities can be tough, especially if you aren't local to Sarasota or you only live here part of the year. Delegate your property management in Sarasota to us. We'll help you get the best contractors, obtain the best deals and make sure everything gets done when it needs to get done. We'll even send a representative to your property to meet the contractors so you don't have to worry about anything. AMI is your team for Sarasota property management!
Community Association Management
Are you struggling to build a community or to deal with some of the conflicts and other issues that can arise among community members in Sarasota? Let us handle this side of things for you. We'll make sure that communication is clear and is received in a way that is preferable for people. We'll handle disputes, up to and including dealing with arbitration for you. We'll free you from all of the Sarasota management tasks so you can focus on enjoying yourself and your community again.
Administration
Administrative tasks can be stressful, especially if you have volunteered for your HOA board or you're only working part-time. Let us handle the things that you don't like so much so you can get back to the parts of the job that you love. We will keep your records updated, contact and communicate with title companies for you, and notify residents when there's something they need to know.
We can also handle all of your communications. Do you need to send out a regular newsletter, communicate about financial matters, or help people understand their responsibilities? We can help you do all of these things. If you're in an HOA, we'll help you set up a website and social media profiles, so your members can hear from you that way. If you own rental properties, we'll make sure that your tenants know what they need to know to successfully uphold their end of the contract. It's all a part of our Sarasota property management services!
HOA Management
We exist to make your life easier. If you are struggling with some aspect of managing property or being on an HOA, give us a call. Our SW Florida HOA management company will talk you through everything we can do, then come up with a plan that is personalized to your needs. All of our professionals are in-house, so you can get to know the people who will be working alongside you and your community. We'll work hard to make sure your property and your community feel cared for under our administration. Pick up the phone today to get started with Sarasota property management services from AMI.
We are proud to offer professional condominium management services, and when you choose us for your management needs, will have access to an incredibly diverse range of services at a reasonable price. We set ourselves apart from our competition by providing consistently high quality services and unbeatable prices.
Our managers take pride in their work, and they all actively purse designations beyond their C.A.M. License. They are highly qualified, and they are committed to providing the absolute best service for every client.
We use advanced systems for accounting and other management services. Our systems allow us to provide clear communication and keep track of things like work orders, delinquencies, violations and much more, and Board members are able to easily track this information as well.
If you need property management in Sarasota or the surrounding areas, AMI is simply your best choice. Call us today to learn how we can make a difference in your community!