Community Association Management Venice, FL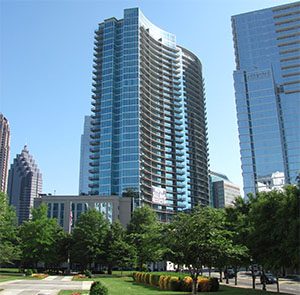 It's easy to get overwhelmed with all of the tasks that come along with property management and community association management in Venice, FL. If you're feeling frustrated with how much of your time and energy you're spending on the parts of the job you don't like, call us at Advanced Management, Inc. (AMI). We will help you figure out what you would like to offload so that you can enjoy your position again.
Property Management Venice Florida
We know that there are a lot of rental properties in the Venice, FL area. If you own one or more of these and you are struggling to stay on top of everything, give us a call. We can handle everything from finding and vetting tenants to taking emergency phone calls and dealing with maintenance issues. We can handle the administrative side of things, too, so you can make sure that all of your communications go to all of your tenants without having to handle the hassle of that process yourself. We'll offer you as much or as little support as you need to help make your property management in Venice Florida successful.
Condominium Management Venice Florida
When you are in charge of managing a community, whether it's condominium management in Venice, HOA management in Venice, or something else, we want to help you succeed. We know that there are a lot of tasks involved and, often, most of the management team is part-time or volunteer. This means that you can end up spending all of your time on administrative and financial tasks and never get to the fun part of the job.
We can take on all of your admin tasks. This includes having people call us, rather than you, when they are upset about something or when something goes wrong. It also means that we can handle all of your communications, enforce your rules, and help you deal with any red tape that you encounter.
We can also handle your physical maintenance tasks. We can set up an emergency hotline, so no one ever calls you frantic or in the middle of the night again. It also means that we will help you with regular maintenance, so you don't have to schedule it or be present for contractors when they arrive.
Your financial success is important to us and we can help you facilitate that, too. We'll help collect dues from members, release financial reports and statements, and more. We know that keeping track of all of the numbers can be hard if you're not an accountant, which is why we have professionals on our team who know exactly what they are doing.
Need help planning for the future? We can help your community association management team in Venice or your HOA management figure out what needs to be done to set the whole community up for continued success. We want you to have the community you've always dreamed about, and we'll help you facilitate that. We'll help you build a stronger community, too!