Make Holiday Lighting Easy in Your Neighborhood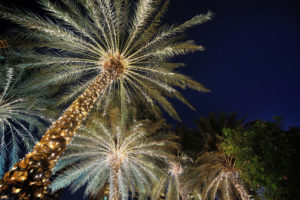 If you're on an HOA board, then you probably know how frustrating the holidays can get. What one person thinks is acceptable lighting or decor is offensive or over the top to the next! No matter what you're facing, though, there are ways to make holiday lighting easier throughout your neighborhood. Here are a few ways that your board can make the holidays better for everyone.
Get Clear on the Rules
It's hard to enforce rules if you're not sure what they are. Some neighborhoods leave this area particularly open so it can be hard for people to make complaints or for boards to decide who is and is not out of line.
If you have rules, review them before the season comes and make sure everyone else on your board does, too. Discuss any vague points or points where there has been contention before. If you have these discussions now, then you won't have to make these decisions in heated moments later on.
If you don't have rules, get some. Make sure to outline:
When lights and decorations can be put up and how long they can stay up
The scope of allowed lighting and decor (for instance, state how many feet of lighting homeowners can put up or how many yard decorations)
Set up sound restrictions or let people know how loud their displays can be and during what hours
Define what the HOA can and cannot do when it comes to limiting or discussing decorations
Publish the Rules
Whether you have rules already or you just made some, publish them in a public forum. Make sure you put them up in several locations, such as posting them physically on a notice board, putting them in a post on Facebook, and sending them out to each individual through the mail.
Is this overkill? Not if it helps people avoid violations and still decorate for the holiday. People will appreciate the effort you put into helping them know what they can and cannot do so it doesn't become a big struggle later.
Provide Inspections
If there are members of the board who are willing, have a few hours on a couple of weekends where HOA members will inspect lighting and decorations for violations. If you have people who have had violations in the past or who struggle to follow the rules, you can suggest that they make an appointment with one of the inspectors at these times. That way, they can find out ahead of time if their display fits in with the rules or not.
If you need help understanding the rules you have, making new rules, or enforcing your HOA's holiday decoration rules, call us at AMI today. We would love to work with you to make your HOA a place where everyone can enjoy the holidays without feeling like the neighbors are invading their space. We can put together a package of services tailored just for you to make your job easier!
Click here to contact the office nearest you! At AMI we offer a full range of HOA & community management services to help you have a great holiday season!
Tweet