Is Your HOA Financially Prepared?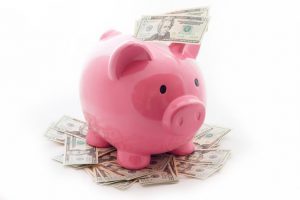 Even though the economy has recovered from its low points in 2007-2009, many homeowners associations (HOAs) are still reluctant to raise their fees. Some people will legitimately struggle to pay them and even more will complain, some of them becoming quite vocal. No matter how small the increment of increase, there's always someone who will protest an HOA increase.
However, whether or not HOAs increase their fees, they still have the responsibility for upkeep of common elements in the community. This requires maintenance and repair, and can even require replacement if something gets old or broken beyond repair. It's essential that HOA managers and boards regularly consider whether they are financially prepared to handle anything that might come up.
Important Questions
Not sure if your association is stable enough, fiscally, to handle an emergency? Here are some questions to ask to assess your readiness.
What elements, exactly, is the HOA responsible for? What is the responsibility of the individual homeowners? Is there any other entity with responsibility and what are they responsible for?
What maintenance do these elements require? Is the HOA up to date on this maintenance?
What are the costs associated with the maintenance? Is the HOA financially prepared to pay these?
Once these maintenance costs are paid, how much money does the HOA have left in reserve? Is that enough to cover any emergency costs that might arise?
Has the HOA deferred any maintenance? Has this deferral hurt the elements not maintained? Will it affect how long they last or how well they function?
Has there been any unusual weather events that might have affected the elements that the HOA is responsible for?
Will assessments cover all of the maintenance needs and leave some funds in reserve for emergencies?
Is it possible to set up a special assessment or get a loan to fund emergency repairs, replacements, or other major projects?
If it's necessary to raise the fees, how quickly can that be implemented and will it be in time to cover any essential costs?
These questions should help your association begin to understand the current financial situation. While it might be tough to face some facts, it's always better to look the truth in the eye before an emergency happens. Answering these questions honestly gives your association the chance to deal with issues before they arise. And who knows? You may discover that your HOA is in better financial shape than you had dreamed was possible! If you're still struggling with your HOA's finances, contact AMI for assistance in financial planning for HOAs
Tweet