How to Minimize the Threat of Fires in Condominiums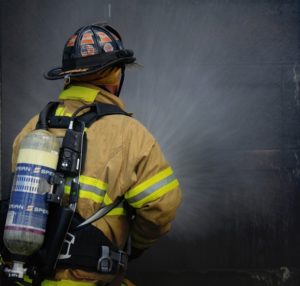 As temperatures drop and people put up holiday decorations, the risk of fire increases dramatically. Each year, there are thousands of fires in the United States. In addition to causing billions in damage, these fires result in several injuries and deaths.
For condominium associations, fire prevention is crucial. A fire that starts in one unit can easily spread to others, leaving behind a path of devastation.
Fortunately, there are several ways for condominium associations and homeowner associations to neutralize fire threats before disaster strikes.
Schedule an Inspection
The first step in preventing fires is making sure that everything is in good working order. For condominium associations, this means contacting your local fire department and requesting an inspection. The fire marshall or firefighter will walk through common areas, storage areas and facilities to help you locate potential hazards, including electrical problems, trash management problems and improper hazardous storage material.
Have a Community Meeting
Encourage residents to attend a fire safety meeting during which you'll go over tips and advice for preventing fires. To increase attendance, offer some sort of drawing, or treat attendees to pizza.
Send Our Correspondence
Everyone can use an occasional reminder about fire safety. Send out a newsletters regarding a variety of topics related to fire prevention, including:
Candle safety
Heating safety
Cooking safety
Grilling safety
Smoking policies
Appliance safety
Take Care of Routine Maintenance
Have all HVAC systems serviced to ensure that they are functioning properly. Check for lint buildup in laundry areas, and make sure your wiring can handle all the necessary appliances. Make sure fire extinguishers on the property are regularly checked and charged. Conduct fire drills to make sure all residents and staff members know what to do and where to go in the event of an emergency. Check your smoke detectors, carbon monoxide detectors and sprinklers to ensure that you're functioning properly.
Fire Prevention in Condominiums
Fires can cause incredible damage in a matter of seconds. By encouraging all of your residents to take fire safety seriously and by properly maintaining the property, many disasters can be afforded. Do you need help creating a fire safety plan? Contact AMI to discuss your needs with one of our Bradenton condominium managers. We'll help you create and implement an effective fire safety plan and minimize your condominium association's risk.
Tweet