Are You Paying too Much for HOA Management Services?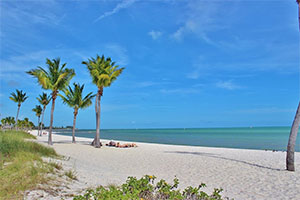 From daily administrative duties to high-level financial management, HOA management companies provide services that range greatly in terms of complexity. With this in mind, it should come as no surprise that the price for services rendered varies greatly as well.
So, how do you know if you're paying too much for HOA management services?
As a general rule of thumb, if you're spending a large portion of your budget on HOA management services but the Board and its members are doing most of the work, you're probably paying too much.
Here are a few other things to consider when assessing whether your HOA management company is charging too much.
How to Tell You're Paying Too Much for HOA Management Services
When deciding whether too much of your budget is going toward paying your HOA manager, there are several things you need to consider:
Are You Only Paying for the Services You Actually Need? Many management companies allow you to custom tailor your plan to suit your needs in your budget. If Board members can handle administrative tasks, for example, there's no need to pay your manager for these tasks. If you're paying for services that you don't truly need, you're paying too much.
How Much Does the Competition Charge? Any savvy shopper knows the importance of shopping around when making a purchase, but it's easy forget to do that when hiring a service provider like a HOA management company. Check out the prices for reputable companies in your area, and request free, no-obligation quotes. If you're paying a lot more than the lowest bidder charges, you could be over paying but…
Look Beyond the Price Tag. Does your HOA management company have excellent references? A solid record within the community? Do they have relationships with contractors and service providers? You might pay a little more up front for an amazing HOA manager, but these things need to be taken into consideration when evaluating the true cost.
Your Best Bet for HOA Management Services in Southwest Florida.
Whether you're in Bradenton, Venice, Longboat Key or any of the nearby communities, AMI is your best bet for HOA management services in Southwest Florida. Our management plans are fully customizable, so you'll never pay for more than you need. We have built an excellent reputation within the community, and we are able to get our clients the best possible prices from reputable contractors. Whether you're thinking about hiring an HOA manager for the first time or you're thinking about firing your current management company, contact us today to request a proposal.
Tweet