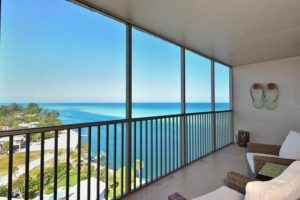 To have some of the industry's top experts help with handling all the logistics and complexities of community and HOA management, hire Advanced Management Inc. Here at AMI, our staff is dedicated to working closely with associations in Siesta Key to provide comprehensive assistance with anything they need regarding accounting and financial processes, property maintenance and management, and administrative procedures. We are here to make things easy and seamless for everyone involved in community management, so reach out to us for help!
Physical Property Management
Our company can help with doing all the legwork and coordinating any maintenance and repair work needed to be done at properties you own in Siesta Key. We can field calls from residents about any issues and get a trusted contractor out to them to get things remediated fast, and will even send a representative to oversee the work and make sure it is up to par. Because of our high standing in the industry, we can guarantee the best rates from maintenance companies, saving the association money.
HOA Management Assistance
There are countless things that go into HOA management. Allow AMI to provide help with getting everything done efficiently and effectively in Siesta Key. We have experts on staff for organizing data and financial matters and use highly efficient account systems to make things easy and structured for residents, managers, and board members. Our specialists have the highest level of certification in the industry and are available to help sort out conflicts and disputes regarding rules and legalities of community management.
Solid and strong communication is one of the key elements of successful community management. We can also take charge of any communication matters, from updating records to corresponding with companies to notifying residents of any announcements via a newsletter. If you need a website, tenant portal, or social media presence, our team in Siesta Key can build you one.
Siesta Key's Community Management Experts
Have AMI be your partner in making sure all the tasks involved in community and HOA management are handled correctly and efficiently. Our extensive experience in real estate allows us to provide top-notch assistance for whatever associations and community management companies in Siesta Key need. Reach out to us for details about how we can make things easier and more organized.