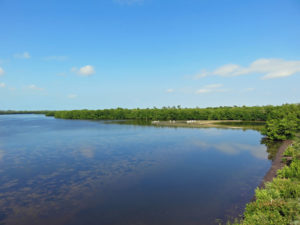 Advanced Management Inc. is here to help make community management an easier and more streamlined process. There is so much that goes into successfully running a neighborhood, and our team of experts can lend their extensive knowledge on how to organize the operations of your homeowners' association. Partner with us for aid in all aspects of HOA management, from board meetings to property maintenance and everything in between. Get in contact with us to learn more about how we can be of aid to you in Osprey.
Handling Property Management
One facet of our services is handling all the logistics and coordination of managing maintenance requests and concerns from residents. We can take care of fielding calls for help and sending out a reliable repair technician to fix things at the residence. Through our experience in the community management industry, we have been able to foster relationships with some of the best contracting companies in the Osprey area, and they offer us great rates for maintenance work which we are able to pass on to your HOA.
HOA Management Experts
Managing an HOA is a major operation that involves a lot. AMI can assist with any of the administrative and executive aspects of running the community, from handling records and paperwork, to increasing communication between residents and staff, to aiding with board matters. With us on your side in Osprey we can help to increase efficiency and make everything run smoother overall.
We can help to make a community newsletter, create a portal for residents, or build the neighborhood a stronger online and social media presence to entice and attract new tenants. AMI can also aid in organizing and handling paperwork and financial statements, making sure everything is recorded and that the association's data is stored pragmatically. Our experts can offer assistance with any legal matters, in making community management decisions, resolving neighborhood matters, and more.
Community Management Assistance in Osprey
The professionals at Advanced Management Inc. know how to make HOA management a more streamlined and less stressful process. Our experts have years of industry knowledge and have helped over 100 neighborhoods and associations in the area to make sure everything operates smoothly. Reach out to us for assistance with community management in Osprey!