How Your HOA Can Help the Environment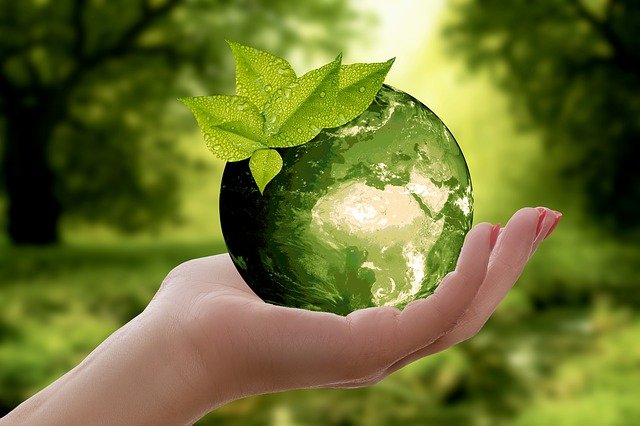 Environmental consciousness is rising around the country and around the world. More and more people are making efforts in their daily lives to reduce waste, reuse items they would once have thrown away, and save energy. While your HOA may not be the first place where you think about what you can do to save the planet, it should definitely be one place where you make strides to do so.
Why Should Your HOA Care About the Environment?
Caring for the environment can be costly, especially if there are multiple buildings that you need to retrofit or old systems that you need to throw out and replace. However, there are several compelling reasons to make the effort.
Remain in Compliance with Legislation
Depending on where you live, the legislation around environmental issues will be different. However, more and more places are requiring new buildings to be built with energy consciousness in mind. Others are requesting that buildings be retrofitted, though they usually give a time frame of several years or more before this must be completed.
If you choose to update and upgrade with environmental consciousness in mind, you can remain in compliance with these laws or get ahead of them so you don't have to worry about them when they get passed.
Save Resources
When your buildings use less electricity, gas, and water, that's good for the planet. Since these resources are all limited, it's good to be mindful about how much you are using and do your best to use less, while still meeting the needs of your community.
Save Money
When you use fewer resources, your utility bills will be lower each month. Even if they are only a little bit lower, these savings can add up over time. In fact, many environmental upgrades will more than pay for themselves over time, in the form of lower bills. While this will not immediately recoup the cost of these installations, explaining this to your members can help them get behind the upgrade process.
Things Your HOA Can Do to Help the Environment
There are many things that your HOA board can do to become more environmentally conscious. These changes may not make a huge difference right away but, together, they can make a big difference overall.
If your board doesn't have the money to make upgrades now, you can start saving for them so that you can perform them in the future.
Consider the following upgrade:
Motion-sensing lights in parking lots, community buildings, and outdoor community areas
Energy-star rated furnaces, boilers, and A/C units for community buildings
Energy-efficient windows and roofing
Install solar landscape lighting
Xeriscape common areas
Install solar panels to offset energy costs
As you can see, you can start small or jump into the deep end. Either way, your HOA will contribute to saving the planet. Start making this transition today and see just how much money you can save each month, based on environmentally conscious decisions alone.
Tweet