4 Tips to Avoid Noise Complaints in Your HOA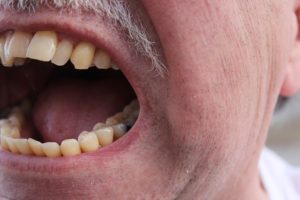 No one likes a noisy neighbor. Unfortunately, noise complaints are one of the most common problems in homeowner's associations. They can take months to fully resolve, and they create a lot of bad feelings between neighbors and the board.
Check out these four tips to prevent noise complaints from becoming a problem in your HOA.
Establish a Rule that Promotes Quiet
You do not have to make any extreme rules, but there should be a policy in place that establishes certain hours when lower sound levels are required. Make the rule clear enough for residents to understand it, but not so specific that it's easy to get around. Communicate noise-related rules to both new and long-time residents. If you are having problems, a reminder in the community newsletter is a good place to start.
Refer to City Ordinances
Check for noise pollution regulations in your city and county. Many have rules regarding construction equipment, music, televisions and vehicle noise. While homeowners may ignore HOA rules, they are less likely to risk fines from the city or county.
Create Enforcement Rules for Noise Complaints
When establishing rules that promote quiet in your HOA, be sure to create enforcement rules as well. Clearly state the consequences of noncompliance. Generally, the consequences should increase for repeat offenders. Knowing that there are consequences in place will prevent many homeowners from breaking the rules.
Develop Architectural Standards
Architectural standards often apply to exterior features, but in townhome and condominium communities, certain indoor standards can help reduce noise as associated complaints. Consider how things like hardwood flooring could be problematic when neighbors are close together.
Noise complaints can lead to a lot of headaches for HOAs. Taking steps to prevent such complaints could save your board a lot of time and frustration. If you need help establishing or enforcing rules, AMI can help. As an experienced condominium management company, we know exactly how to stop many common problems before they start. Contact us today to learn more.
Tweet