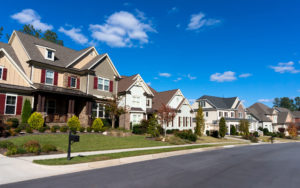 Do you need a manager for your HOA or condo association in Sarasota? At AMI, we have specialists on staff who can help you with condominium management and HOA management in Sarasota. Instead of working at your homeowners association part-time, like many board members have to since they have families and jobs outside of their commitment, we can focus on your community full-time. Our experts in Sarasota HOA management administration, communication, finances, and more will help you community grow like never before.
We specialize in taking on tasks that you don't want to do or can't handle anymore. When we become your Sarasota property management company, we'll work with you to develop a plan and a package the will work for you and your specific needs. We realize that one size does not fit all when it comes to condo and homeowners' association management in Sarasota, so we'll work hard to make sure you have the services you need and retain total control over the ones you want to handle.
Financial Management Sarasota
Accurate and regular financial reporting is a huge part of property management in Sarasota. That's why we have financial experts who will take on this task for you. We'll track your expenses and work with you to come up with a budget that is realistic and helpful for your community. Then we'll produce your financial reports every period and make sure they get distributed as necessary. We can also handle your taxes and any other financial reporting that becomes necessary.
Communications Management Sarasota
As your Sarasota property manager, we can handle all of your communication. This includes helping people get messages and notifications in ways that work for them, whether that's regular mail or email. We'll help you setup a dedicated website for your neighborhood and make sure all of the messages from your homeowners' association management in Sarasota get to the people who need them. We can even help you set up social media profiles for more casual interactions with the people in your communities.
Administrative Management Sarasota
We will help you stay organized! When we handle your condo or HOA management in Sarasota, we'll keep track of which units or homes are occupied, who owns and who rents where, and more. We'll track disputes, make sure that notifications go out to relevant owners at the right times, and more. We'll even take on filing and communicating with residents about grievances or contract violations. We know that administrative tasks can be the bane of any board's existence when it comes to HOA management, so we'll take that stress off of you and let our professionals handle it, instead.
Property Management Sarasota
If you're in need of HOA management in Sarasota, call us today. Our SW Florida condo management team will come up with a list of ways we can help you out, then let you choose the services that work best for you. Before long, you'll be free to focus on the things that you love about your job because we'll be taking on the tasks that are stressful and difficult. Love your life as an home owners association board member again when you let AMI help, we're the Sarasota property management company you can trust!