How to Collect Delinqunt HOA Fees and Dues
If you manage a homeowners association, you know the importance of homeowner's association fees and dues. These fees are necessary for covering common expenses, maintaining the properties and paying for any amenities the community offers.
Unfortunately, not all homeowners are good at keeping up with paying their dues, and when someone doesn't pay their fair share, everyone in the association is affected. When homeowners fail to pay dues and fees, it could result in shuttered amenities, deferred maintenance and even decreased property value.
While collecting past due fees is an unpleasant task for an association, there are things you can do to get homeowners to pay up.
Collecting Delinquent HOA Fees and Dues
Check and Follow Your Bylaws
Before you take any steps to collect delinquent fees, check your association's bylaws and government documents for collection procedures. Follow the bylaws to the letter, and contact an attorney, accountant or collection agency as needed.
If your association's bylaws are outdated or simply ineffective, the board has the ability to modify them. In doing so, though, remember that all rules need to be applied uniformly to all property owners.
Work with the Homeowner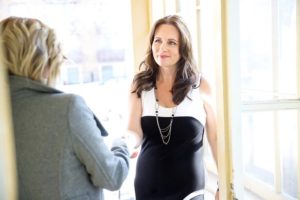 Sometimes financial hardships prevent even the most dependable homeowners from paying dues and fees promptly. Remember that a delinquent homeowner is also a neighbor and a member of the community. A willingness to negotiate and be understanding goes a long way. Waiving late fees or setting up payment plans could help the homeowner get back on track and take care of their delinquent dues.
File a Lien
If you've tried working with the homeowner to no avail, you can file a lien against the delinquent owner's property. This legal claim has to be paid when the property is sold by the owner. Filing a lien lets the homeowner know that the board is serious about collecting.
Go to Small Claims Court
The dollar limit for small claims court varies from state to state, but in many instances, taking the homeowner to court is the best way to collect delinquent fees when other methods have failed.
Help with Delinquent Fees and Dues
Collecting past due fees and dues is one of the most difficult tasks for homeowners associations, especially those that are self-governed. One large benefit of hiring a professional HOA management company is having someone on your side to act as a third party to collect fees. At AMI, we specialize in Florida HOA management, and our experienced managers can handle even the most unpleasant aspects of managing a homeowners association.
Tweet