Common Types of HOA Homeowners
Just about every homeowner's association is made up of several types of people. These neighborhoods are made up of people from various backgrounds and with all sorts of different personalities.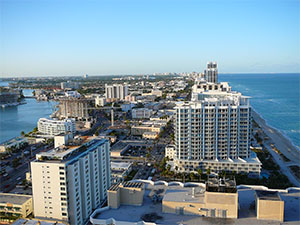 This diversity is part of what makes many communities so amazing. The differences can also create some challenges for HOA boards.
While everyone is unique, many HOA homeowners fall into one of three categories. Listed below are the three primary types of homeowners in most HOAs.
The Knowledgeable Homeowner
Knowledgeable homeowners are the board's best friend. They understand the responsibilities that come with living in a homeowner's association, and they tend to stay on top of important HOA matters. They usually face issues with openness and a willingness to learn.
Common traits of knowledgeable homeowners include:
Willingness to provide ample notice when requesting permission from the board to change something on their property
Familiarity with association documents and bylaws
Understanding of the association's rules
Regular attendance at meetings
Unfortunately for many boards, these involved and understanding homeowners are the minority in HOAs.
The Involved Homeowners
Like knowledgeable homeowners, involved homeowners understand the rules and what it means to live in an association. However, they also want to take an active role in the community. They sign up for committees and they often become board members.
A few common traits of involved homeowners include:
Regular attendance and participation at meetings
Volunteers their time and participates in committees
Keeps up with HOA news and meeting minutes
Reads up on issues involving the association
Involved homeowners make up a small percentage of the population, but they can be extremely helpful to associations.
The Indifferent Homeowner
Indifferent homeowners are common in associations, and they can be frustrating for boards. They often don't take the time to really understand the rules or what's expected when living in a homeowner's association. They might break rules regularly and lash out when penalized.
Some of the common traits of indifferent homeowners include:
Failure to read and understand important association documents and bylaws
Complains frequently
Doesn't attend meetings or read minutes
Doesn't volunteer time to participate on committees, etc.
Indifferent homeowners can cause a lot of headaches for associations. However, it is the responsibility of the board to try to connect with these people and educate them on what it means to live in an association.
As an HOA board, it's extremely important to recognize the many different types of homeowners in your community. Ideally, you can turn even the most indifferent owners into knowledgeable and involved ones by working with them and trying to get them to connect more with the community.
One of the many ways to ensure that you're connecting with all types of homeowners in a positive manner is by working with a professional homeowner's association management company. A professional management company has seen all types of homeowners and knows how to work with everyone to ensure maximum benefit for the entire community.
Tweet