What to Know About Required Florida Condo Websites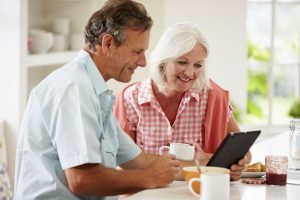 Beginning in 2019, the law requires that all Florida condominium associations have websites that meet certain criteria. While the deadline has been extended from July 1, 2018, to January 1, 2019, time is still ticking away. If your Florida condo board isn't already taking steps to comply with the upcoming changes, you could be setting yourself up for a lot of problems. Make yourself aware of the requirements, and start making changes now to avoid the last-minute rush.
What do you need to comply with Florida's new laws for condominium websites? Keep reading to find out.
All Condos with more than 150 Units Need an Independent Website
You may feel that your Facebook group or your community's section on Zillow is sufficient for sharing the required information, but under the law, it doesn't count. Under 718.111, you are required to have:
"An independent website or web portal wholly owned and operated by the association; or A website or web portal operated by a third-party provider with whom the association owns, leases, rents, or otherwise obtains the right to operate a web page, subpage, web portal, or collection of subpages or web portals dedicated to the association's activities and on which required notices, records, and documents may be posted by the association."
In simpler terms, the association and the board must have a website which they officially own and operate.
There Must Be a Private Section that Can Only Be Accessed with a Password
Even if you already have a website, it might not be enough. In order to comply with the law, the website must have a password-protected section that can only be accessed by unit owners and association employees. This section can be a subpage, web portal or another type of electronic location that cannot be accessed by the general public.
There are certain things that need to be stored in this password-protected area, including:
All of your governing documents, including articles of incorporation, declaration, CC&Rs, bylaws and any amendments that have been made to such documents
A complete list of executory contracts and documents and a summary of current open bids
Pending and current budgets
Annual financial reports
Information on the board of directors, including certification documents for each member, any contracts between the member and the association, and any declarations of conflict of interest
Supporting documents for consideration at the annual meeting and at unit owner meetings. These must be posted no less than 7 days before the meeting.
Notice of board meetings, agenda, and supporting documents. These must be posted at least 48 hours before the meeting date.
Publicly Accessible Documents and Information
Condos are also required to make certain information and documents accessible to members of the general public, including:
Meeting notices, which must be posted at least 14 days before the meeting. Such notices must be linked from the home page or on the home page in a "Notices" section.
The association's estoppel designee
Is your Florida condo association prepared to comply with these requirements by the January 1, 2019 deadline? If you aren't sure, we can help. At AMI, we are well-versed on the new laws and requirements for condominium associations, and we can help you make sure your community remains compliant. Contact us today to request additional information or to set up a time to speak with one of our professional Florida property managers.
Our Florida Condo & HOA Management Services Include:
Property Management Sarasota Florida
Property Management Venice Florida
Property Management Bradenton Florida
Property Management Longboat Key Florida
Property Management Lakewood Ranch Florida

Condo Management Lakewood Ranch

Osprey Property Management Services
Property Management Parrish Florida

Condo Management Parrish Florida
HOA Management Parrish Florida
Tweet