Are HOA Contracts Enforceable?
Residents and Board members alike often wonder whether HOA contracts are legally enforceable. The short answer is that, yes, in many instances they are. The laws and regulations set forth in the HOA contract can usually be enforced in a court of law, but there are some limitations. This is where an experienced contract lawyer like Nick Hansen can come in handy. He has helped us answer some questions in today's guest blog post.
When a community member joins a homeowner's association, they usually do so to enjoy benefits such as higher property values, increased safety and access to community services and amenities. Unfortunately, some homeowners choose not to abide by the rules set forth in the contract. When this happens, the association has the legal right to enforce the rules.
What HOA Contracts Can Control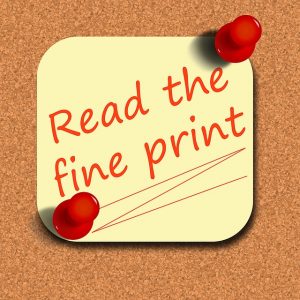 Homeowner's associations can set forth several rules that homeowners within the community must follow. Most set laws and bylaws that dictate things ranging from the outer appearance of the home to when the garage door can be open. Homeowner's associations commonly have rules that regulate:
Acceptable exterior color palettes
Whether shutters are allowed/mandated
The type and quality of plants and flowers used in landscaping
When contractors are allowed to perform work
Whether pets are allowed
How often snow needs to be shoveled, grass needs to be mowed, etc.
Use of common areas
Essentially, a HOA can control any aspect that they deem worthy of controlling. The HOA contract also outlines any fees that are required. It's crucial that homeowners are fully aware of and understand all policies prior to agreeing to a HOA contract.
How an HOA Can Enforce Contracts
HOA Boards have a few options when it comes to enforcing contracts. The process typically begins with a verbal or written warning. If this does not lead to the desired result, the next step is usually a citation or monetary fine.
Unpaid fines lead to penalty charges, and after a designated time period, the HOA can apply fines and penalties to the home's mortgage.
In the majority of situations, homeowners respond to warnings or initial fines, but when they don't, Boards are advised to enlist the assistance of an attorney. Unless the homeowner is engaged in illegal activity, the police generally are not called for these matters. Instead, an attorney is hired to draft legal documents and help the Board proceed with contract enforcement.
Reaching a favorable solution when defending the legal rights of a homeowner's association can be a challenge without the help of an experienced contract lawyer. When Boards try to enforce contracts on their own, it often leads to animosity within the community. An attorney not only defends your legal rights but also acts as a neutral third party in the situation.
As the lead attorney for Hansen Law Firm, I have handled hundreds of cases involving breach of contract, and I am experienced in the unique challenges faced by homeowner's associations. To learn more about how my law firm can help your HOA, contact me today.
Today's answers and info come from Nick Hansen, an experienced contract lawyer in Denver. If you have more questions, contact him at 303-785-7777 or contact us for more info.
Our Florida Condo & HOA Management Services Include:
Property Management Sarasota Florida
Property Management Venice Florida
Property Management Bradenton Florida
Property Management Longboat Key Florida
Property Management Lakewood Ranch Florida

Condo Management Lakewood Ranch

Osprey Property Management Services
Property Management Parrish Florida

Condo Management Parrish Florida
HOA Management Parrish Florida
Tweet