What You Need to Know About HOAs & Emotional Support Animals in Florida
Emotional support animals are a hot issue for many HOAs. For several years now, people have been passing off a variety of animals as emotional support animals. Dogs and cats are one thing, but peacocks, miniature horses, and even chickens can be entirely another, especially when they are in Florida condos, houses, or even back yards in your HOA.
Some of these animals are considered undesirable when it comes to property values and can produce conflict when it comes to neighbors. Here's what you need to know to make sure you follow the laws and protect your community, too.
Service Animals vs. Emotional Support Animals
Emotional support animals are considered different from service animals. Service animals perform some sort of action: they keep people safe, they perform tasks that the person cannot do on their own, and they have extensive training to help them perform these tasks.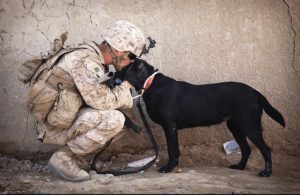 Some emotional support animals fall into this category and some do not. For people with PTSD and other documented mental health conditions, emotional support animals can help them live independently and can help keep them safe. Most of the time, these animals have quite a bit of training, which allows them to know how to calm a person and how to help them function well.
Service animals and legitimate emotional support animals are protected by federal law. You cannot make someone give up their animal, deny them a place in your community because of their animal, or even charge them extra for having the animal (in the case of landlords).
Unfortunately, some people are taking advantage of this unconditional acceptance of their animals. If it is cheaper to have an emotional support animal and no one can deny them anything because of the animal, they buy documentation online and give their pet this label.
What Do Your Documents Say?
If you need to take action against someone with an emotional support animal, you must first make sure that your HOA documents allow you to do so. If the issues are not explicitly spelled out in your documents, you do not have the legal power to do anything. You will need to change your rules before you can take the action you need to take.
You also need to make sure that your rules spell out what is required for an animal to be considered an emotional support animal. Your rules must comply with all relevant local, state, and federal laws.
What Kind of Documentation is Provided?
Florida lawmakers have recently passed a bill making it legal for landlords to require documentation of an emotional support animal and imposing steep penalties for people who get phony papers off the internet. This permission may extend to HOAs, as well. Continue following this legal case to learn how your association can better protect itself.
Florida Condo Management Services
If you need help dealing with tenants' emotional support animals or you're having other difficult HOA issues, contact us at AMI today. Our legal team will give you the help and support you need!
Our Florida Condo & HOA Management Services Include:
Property Management Sarasota Florida
Property Management Venice Florida
Property Management Bradenton Florida
Property Management Longboat Key Florida
Property Management Lakewood Ranch Florida

Condo Management Lakewood Ranch

Osprey Property Management Services
Property Management Parrish Florida

Condo Management Parrish Florida
HOA Management Parrish Florida
Tweet