How To Be An Awesome HOA Community Member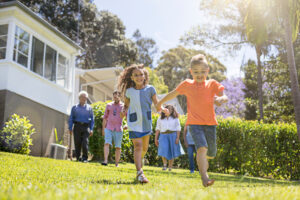 When you're on an HOA board, it can be hard to remember that you're doing this job for a reason: to make the life of every single community member better. This can be hard when your community members are difficult or when they don't know how to live well in an association.
Help them participate more in the community and be better neighbors by teaching them how. Publishing articles with some of the following suggestions in your neighborhood newsletter could make everyone's life better.
Know the Rules
Every member of the community should be familiar with the neighborhood's rules. Sure, you can't ask everyone to be familiar with the ins and outs of something like foreclosure law, but you can ask them to know what they need to do before they make changes to their home and when your neighborhood meetings are.
Publish short snippets of the rules in every newsletter. This will help people become more familiar with the parts of the neighborhood code that are most likely to pertain to them.
Don't Ask for Exceptions
Unless someone qualifies for an exception to an HOA rule that is outlined in the regulations, it's bad form to ask for an exception. For instance, some HOAs might offer temporary parking variances in a number of circumstances. Applying for one of these is great. Applying for a permanent parking variance when these are not provided for in the regs is not a good idea.
Participate in HOA Events
Community members should do their best to participate in neighborhood events. This can mean anything from showing up to helping set up, take down, or even plan the events. Getting to know neighbors can be hard, and showing up to events and chatting with people is one easy way to make that happen.
Neighbors who get to know each other become friends, and then their life in the community deepens. They put down roots and care even more about what happens in their area.
Put Your Skills to Work for the Neighborhood
People in an HOA can always put their skills to work for the good of their neighborhood. Whether that means being on the board, participating in a committee, improving the neighborhood website, and other things. There aren't many skills that can't be put to good use in an HOA, and helping neighbors will make the whole area a better place to live.
Be a Good Neighbor
Residents of an HOA should make an effort to be good neighbors to each other. This means many things, from not parking in front of someone else's house to checking in on people who are unwell or unable to move around normally. This builds relationships and increases everyone's ties to the community.
Reach out to us at AMI if you need help showing your homeowners how to be good community members. We'll help you with your communication, community management, and more, so everyone can enjoy living in your neighborhood.
Tweet