How to Have a Successful HOA Community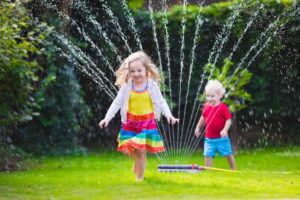 When it comes to running an HOA, an association that works well will have great benefits. The grounds will look great, the rules will be followed (mostly), and people will love living there. Here are a few characteristics of successful HOAs. Develop these and you will develop a community where people are proud of their homes and their neighborhood.
Care and Empathy
An HOA should be built on care and empathy for everyone who lives there. It's important that board members care for one another well, and that they care for the people in their neighborhood, too. This doesn't mean bending the rules for people, but it does mean knowing about their lives, understanding what they're thinking and feeling, listening carefully, and making decisions based on what you know about the people around you
The Right People in the Right Roles
The best associations have the right people playing each important role in the community. Every community contains a wide variety of talent, and it's important to match people up with jobs and tasks that they will love and where they will thrive. Don't ask an artist to pay the taxes or keep the books! Instead, put them in charge of beautification or event planning! Help people to participate according to their gifts.
Good Financial Management
Great communities manage money well. They are honest about what is spent, about unexpected expenses, and they make their books transparent so anyone can take a look and see what they are doing. This might not be easy, but it will pay off when people know that the money they are paying in dues is being reinvested in the community.
Consistent Enforcement
Associations have rules for a reason and it's important that the rules are enforced the same for everyone. That means board members, too! Anyone who violates them needs to hear about it and to suffer the same consequences. At the same time, it's unfair to go after anyone because they are asking questions the board doesn't like or even causing trouble. There are other ways to deal with those people that don't compromise the integrity of the HOA.
Getting the Right Help
Successful homeowners associations make sure they get the right help when and where they need it. If they need tax help, they hire a tax expert. If they need landscaping help, they hire a landscaping company that has experience working with HOAs. While they spend wisely, they also make sure that those expenditures get them the help they need, when and where they need it. That can require doing research and getting multiple quotes. All of this helps them choose the best contractors for the work they need to have done.
Contact us at Advanced Management Inc. today if you want to help your association be more successful than it already is. Our community management experts will work with you to identify the areas where your HOA could do better. Then we'll implement proven solutions until people love living in your neighborhood again.
Tweet