How To Thank a Departing Board Member
When an HOA board member is departing, it can be hard to know how to say goodbye. After all, this is someone who has given a significant amount of time and energy to the association and it can be difficult to know how to acknowledge that appropriately.
Whether you are another board member or a community member, there are a few things you can do to show how much you appreciated someone's service on the board. These don't have to be big things because even a small gesture can mean a lot.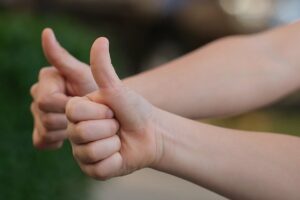 Publicly Recognize Them
Acknowledge board member service at meetings and other gatherings. When you recognize someone, make sure you comment on how long or how many times they have served on the board, what specific things they contributed, and anything notable that occurred in the community because of their leadership. You may want to include formal recognition in any published materials that go out to your HOA, to make sure more people get the news.
Collect Funds From Members
If someone went above and beyond while on the board or you know their service meant a lot to a certain group in the neighborhood, try collecting funds for a group gift. People can give as little as $5 and still be part of celebrating and giving to someone who gave a lot to the community. Buy a nice gift basket or a gift card with the funds you get.
Buy a Small but Meaningful Gift
If you don't want to collect funds, you can still buy someone a small gift that will mean a lot. Think about what that person offered while on the board, then tailor your gift toward that. If they did a lot of work on improving neighborhood landscaping, for instance, a small potted plant might make the perfect meaningful gift.
Offer Handwritten Gratitude
Sometimes, a handwritten note means more than anything else could. Take the time to write down why you appreciate the person who is leaving. If you can, note specific things they did that made your job easier or that made your time on the board better. Including these memories in your own handwriting makes your note something they will never forget.
Establish a Plaque
If you want to note every departing board member, establish a plaque and add their names as they go. You can even include this as part of their formal recognition or going away party.
Have a "Thank You" Party
If you have several board members whose time is up all at once or one person who gave a lot to the community, consider holding a "Thank You" party. This gives people from the association, as well as other members, the chance to personally thank the person who is leaving or the group who gave a lot to the association.
Do you need help thanking departing HOA board members? Contact our community management team at AMI today for more creative ideas and help to implement them.
Tweet