The Importance of Prioritizing Transparency When You're on an HOA Board
Being an HOA board member comes with a lot of responsibilities, as well as the pleasure of knowing you are doing something good for yourself and your neighborhood. One of the things that HOA boards are responsible for is transparency when communicating with people in the neighborhood.
It can be tempting to keep certain things under wraps, especially if there is dissention among board members or an investment didn't go as planned. However, hiding these things will only make constituents more upset when they finally hear about them. Here are just a few more reasons why transparency is key for a successful HOA board.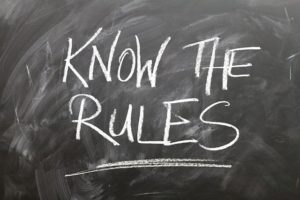 Make Sure Rules are Fair
Transparency allows everyone the chance to make rules that are fair. If people don't understand the problems or areas of conflict that exist in your community, then they won't be able to make an informed vote on important issues. Talking openly and plainly about the challenges your board faces allows homeowners to make wise decisions when they vote on new rules and/or by-laws.
Ensure Rules are Fairly Applied
Transparency also ensures that existing rules are applied fairly, no matter who breaks them. When the board is up front about how they apply rules and who they apply them to, then everyone can make sure that everyone who lives in the neighborhood is being subjected to the
same rules and the same consequences for breaking them. If the board isn't transparent about issues like these, then people may begin to feel singled out or slighted. This can lead to a large amount of discontent in the neighborhood. Even if fairness does actually exist, a lack of transparency means that people can't check up on these issues to see for themselves.
At AMI, we would be happy to help your board increase its transparency this year. Contact us for help with communication, finances, and other aspects of managing your HOA. We would love to help your whole community live better. Give us a call today!
Keep Members Happy
When people know what is going on and they don't have that lingering feeling that someone is lying to them, they are more likely to be happy in the neighborhood and satisfied with the board. People often know when someone isn't being completely straightforward with them. If they sense this from you or other board members, they may become more difficult to work with and they may even fight you tooth and nail on everything. Better to tell them the truth up front.
Hold Yourself Accountable
When you share the truth of how the board works and about decisions you're making, you hold yourself accountable. Once you talk about these things, then you need to follow through with them. People will also know that they can ask you about these things and that you will tell them the truth, even if it doesn't reflect so well on yourself or on the board as a whole.
Tweet