How to Maintain Excellent Communication with Property Management Company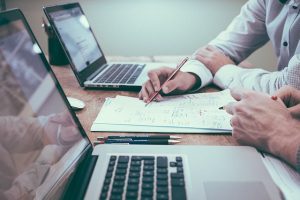 In the property management business, communication is key. Keeping the community in the best possible condition financially and physically requires open lines of communication between the property manager, homeowners, and the HOA. If there is a problem, the property manager needs to be notified right away. And if the management company is doing work on the property, they need to keep the HOA and homeowner informed of what's happen.
Property management is a partnership, and communication serves as the bridge between the manager and the people who live in the community. Keeping both sides informed and on the same page is vital.
Unfortunately, many HOAs and homeowners find that communicating with their property management company is difficult. At AMI, we do our best to make communication a top priority, but there are also several steps you can take to improve communication. Here are a few suggestions:
Establish an Agenda Prior to Meetings
During HOA meetings, there are often several homeowners wanting to address numerous issues. To keep the conversation on track and ensure that everyone is on the same page, it's always a good idea to set an agenda – and stick to it. Determine what you want to talk about and the order in which topics will be discussed. Announce the agenda ahead of time so everyone – including your property manager – knows what to expect.
Follow an Established Communication Process
When you work with a property management company, there is usually an established communication process in place. Homeowners and HOAs need to trust their management company and their processes. Reach out following the established communication process. It's in place for a reason, and trying to communication in a different way will likely make it take longer to reach a resolution.
Put Everything in Writing
Property managers have a lot on their plate. Despite their best efforts, sometimes things slip through the cracks. Putting everything in writing is the best way to ensure that your communication is tracked and not forgotten. Emails are usually the best way to go as they provide a record of communication that is easily accessible.
What to Do When Communication Fails
If you are having trouble communicating with your property manager despite your best efforts, it may be time to consider hiring a new property management company. At AMI, we understand the importance of communication, and we make it as easy to communicate with us as possible. Our responsible managers are committed to helping our clients in a timely manner, and they have the knowledge and experience to handle a wide variety of issues. If you are in the market for a new property manager, contact AMI today to learn more.
Tweet