What Does an HOA Attorney Do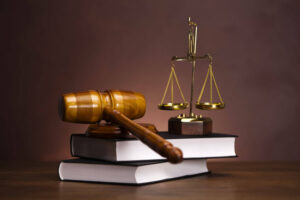 Most HOA boards contract with a local attorney who understands HOAs and the laws and regulations governing them. These lawyers also familiarize themselves with the governing documents for the individual HOA, both to ensure compliance with state and local laws and to best know how to work with the HOA.
Not sure a lawyer is worth the money? Here are other ways a HOA attorney could help your association.
Help You Change HOA Rules
An attorney can help you change the rules of your HOA. They will understand the ins and outs of the process. Whether you are trying to add or change rules on a single issue or change the way the HOA runs from the bottom up, a good lawyer will be able to outline the process and help the community walk through it.
Interpret/Explain HOA Rules
Good attorneys can also interpret and/or explain your HOA's rules. For instance, technological advancements may mean that some homeowners want to install new advances, like solar panels. An HOA lawyer can help determine how to process these applications under existing HOA rules
Speak for the HOA and the Board
Sometimes, HOAs need to make official statements or appear in court. A lawyer can help draft and present these, effectively standing in place of the association and the board that governs it. The lawyer will make sure that the proper language is used and that the interests of the association are honored and respected, no matter what else happens.
Pursue Assessment Collections
When homeowners can't or don't pay their assessments, the association needs to be able to get that money so they can continue to pay their costs. A lawyer will know the best way to pursue collecting funds due to the association without spending a lot of extra money to do so. If the board needs to file a legal motion or put a lien on a home to collect funds owed, a lawyer will be essential to that process, too.
Offer Legal Counsel
Finally, a lawyer can help an association by offering legal counsel on a wide variety of issues. They can advise if the association is accused of discrimination, if someone embezzles funds, if a natural disaster occurs that affects the HOA, and more. They are an invaluable resource and can be useful in a variety of ways.
Finding the Best Attorney for Your HOA
If you want to find the best attorney for your HOA, start by asking around. Many other associations will have worked with lawyers before and they may be able to recommend someone (or warn you away from them!). You can also search online and start calling people.
Alternatively, reach out to us at AMI. We have relationships with a number of HOA lawyers in Florida and we can connect you with the one whose expertise would best benefit you. We are always happy to help you run your HOA efficiently with our lauded rental management services in Florida, without a lot of hassle for anyone.
Tweet